Kosovo interior minister resigns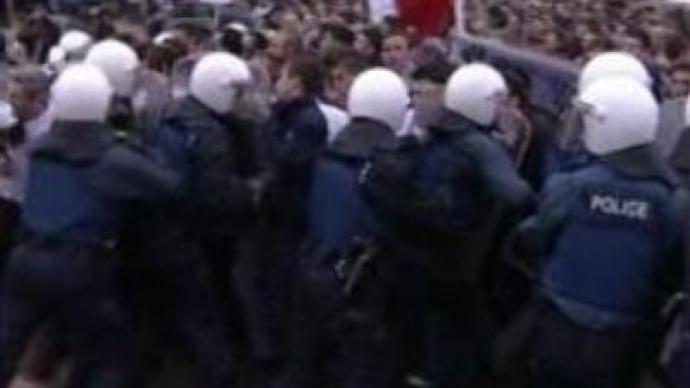 Kosovo's Interior Minister, Fatmir Rexhepi, has handed in his resignation following the death of 2 demonstrators in clashes with police, over a United Nations plan for the future of Kosovo.
Around 1,000 mourners attended the funeral of one of the two people who died after UN riot police fired rubber bullets and tear gas into crowds, that had marched through a security cordon in the provincial capital Prishtina. The plan for the future status of the province spells out conditions for self-rule – including a flag, anthem, army, constitution and the right to apply for membership of international organisations.But the Serbs, who consider Kosovo the heartland of their nation, rejected the plan as giving too much to the ethnic Albanian majority. Russia says it will only support a solution acceptable to both sides.
You can share this story on social media: