The hunt for Kony: US troops chill out in the bush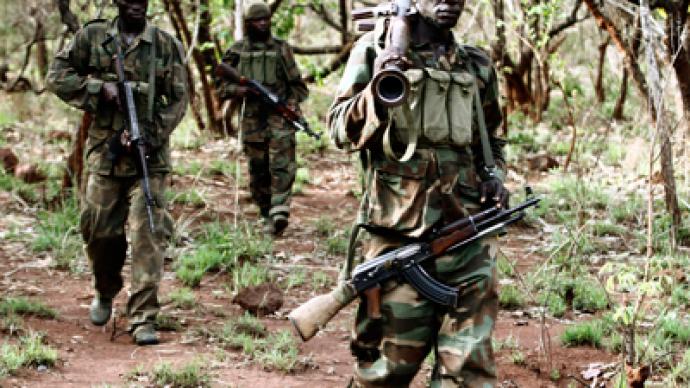 Six months ago the US sent an elite unit to hunt down guerrilla leader Joseph Kony. They've not met Kony's forces yet – they mostly stay holed up in their camps. But they are trying their best to collect local rumors that could help Ugandan troops.
The 100 American troops on location rarely leave the safety of their camps, which are shielded by barbed wire and surveillance systems. They already have five such heavily-guarded camps in the region – in South Sudan, Congo, the Central African Republic, and two in Uganda.The only help the veteran Green Berets provide to their African colleagues is technical advice and intelligence about the Lord's Resistance Army's possible locations. Although the US forces are, as always, well-armed, they are only permitted to shoot in self-defense. In such conditions, US soldiers prefer to stay away from the action in unfamiliar territory.The veterans of conflicts in Afghanistan, Iraq and other sandy oil-rich regions spend most of their time interviewing locals who might have seen something in the jungle or heard of the whereabouts of Kony and his army. But the high-tech means of tracking, surveillance and reconnaissance have proven useless in the jungle, especially after Kony allegedly ordered his ruthless militia to stop using all electronic communication devices and return to old-school methods.Kony's LRA went deep underground after the International Criminal Court declared them wanted in 2005. Last month, Ugandan Prime Minister Amama Mbabazi confirmed the LRA, which now consists of only several hundred fighters, was completely forced out of Uganda in 2006.The warlord himself reportedly left Uganda long ago, but thousands of troops from Uganda, the Central African Republic, South Sudan and Congo continue searching for him in the remote jungle terrain.The US military joined the hunt last October, after Uganda announced the discovery of some 2.5 billion barrels of crude oil.
You can share this story on social media: