Kodori Gorge 'back in Georgian hands'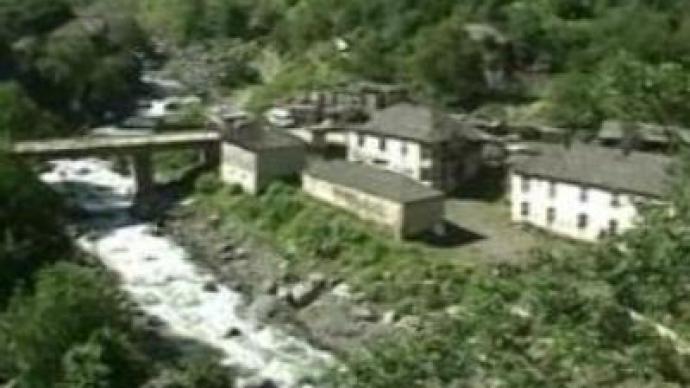 Georgia claimed police operations had regained control of Kodori Gorge, bordering the breakaway Abkhazia republic. But Emzar Kvitsiani, local militia leader and a former regional envoy of Georgian President Mikhail Saakashvili, is still being pursued by
A reward was offered for his capture as Kvitsiani said he would meet face-to-face with Saakashvili.Abkhazia has been effectively independent of the Georgian government since 1993, though it is not recognised internationally. Kvitziani said on Sunday he was re-forming the militia he once led, claiming he would no longer obey the government in
Tbilisi
. His statement of autonomy prompted
Georgia
to send in police troops to the area, home to about 4,000 people. More than 100 of Kvitsiani's men have been arrested or have surrendered.
Georgia
's chief of staff said he had no doubt the militia head would be found. Saakashvili said
Georgia
would establish a legitimate "government of Abkhazia" in the Kodori Gorge region.A spokesman for Sergei Bagapsh, leader of the breakaway
republic
of
Abkhazia
, told Russia Today he was sceptical of
Georgia
's move to set up a government presence in the area.
Tbilisi
had controlled the upper part of the gorge for the last 13 years and had made no move so far though no-one had stopped it doing so. The gorge was a complicated mountainous area with only several villages and it was unclear where Saakashvili would place the authorities. There was no possibility to site a town hall in the gorge, not to mention a government, the spokesman said.
You can share this story on social media: