Kim Jong Il stages an opera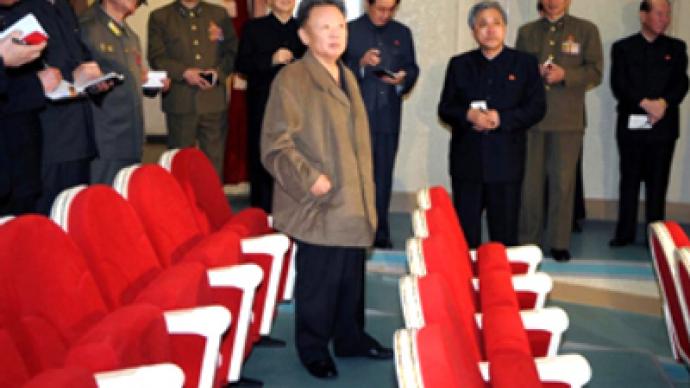 It's not the first time that Tchaikovsky's opera "Eugene Onegin" is being staged in North Korea, but it's the first time its Premier Kim Jong Il has made a valued contribution to the premiere-in-the-making.
According to North's Korea's news agency KCNA, Kim Jong Il has assisted at the rehearsal of the opera at Pyongyang's Kim Won Gyun Conservatory, and given guidance to the director and performers.
The report has not provided any exact date of the visit, though.
The leader praised the teachers' and students' efforts to perform an opera of high artistic value, and stressed that the Korean people should get a better understanding of world culture.
The classical opera first appeared on stage in North Korea in 1958. The new interpretation is meant to be "a hearty response to the instruction of Kim Jong Il to depict the national classics, as well as world-famous masterpieces," KCNA reports.
"It is highly admirable that young students have the ability to produce any foreign opera," the agency quotes Kim Jong Il as saying.
The North Korean leader takes an active part in the country's cultural life. A movie, "Diary of a Student Girl", was shot under his guidance two years ago. The film "embodies the Juche-oriented idea of aesthetics of leader Kim Jong Il" – as KCNA reported in August 2006 – and was even screened in the West. Juche is the official state ideology of North Korea.
You can share this story on social media: