FSA threaten to kill Iranian hostages if rebels not freed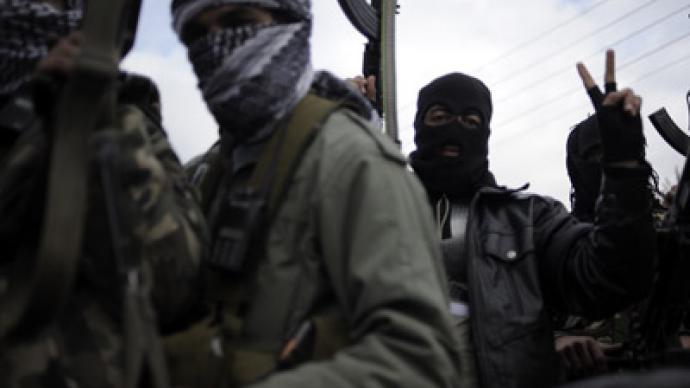 The Free Syrian Army has reportedly threatened to execute its Iranian hostages if the Assad government does not free rebel prisoners within 48 hours. The group says the hostages are Iranian government troops, but Iran claims they are pilgrims.
A brigade from the Free Syrian Army (FSA) known as the Bar'a released a video aired on Al-Arabiya in which they warned they would execute an Iranian prisoner "for each martyr who is killed."The militia group kidnapped 48 Iranians at the beginning of August, claiming that they were members of the elite Iranian Revolutionary Guards. However, the Iranian government says they are pilgrims on their way to visit a shrine in southeast Damascus and has appealed to Qatar and Turkey to help free the hostages.Iran admitted in September that it had posted members of the Guard in Syria, working as "high-level advisors."In an interview with Al-Arabiya the commander of the Bar'a said that the 48 hostages were part of a group of 150 troops sent by Iran for "reconnaissance on the ground."Although this is not the first time the Free Syrian Army has taken hostages. Back in February the group sequestered eleven Iranian pilgrims and five Iranian technicians in the flashpoint city of Homs in December. This is the first occasion when they have threatened to execute their prisoners if their demands are not met. This new aggressive stance taken by the militant group is more reminiscent of tactics employed by Al-Qaeda.An independent UN panel confirmed earlier in September that a number of "foreign elements" and "jihadists" were found to be operating in Syria. It was the first report in which they conceded that outside terrorists had joined the conflict.The panel said that the presence of such elements would "push anti-government fighters towards more radical positions."The Assad regime has continually branded the opposition forces in Syria as armed terrorists and decried the West and some of its Gulf neighbors for offering support to the rebel forces.Syria's Foreign Minister Walid al-Moallem addressed the UN last week accusing countries such as the US, Saudi Arabia, Qatar and Turkey for supporting the opposition's "terrorism." Walid decried these countries for prolonging the Syrian conflict and condemned the calls for Syrian President Bashar al-Assad to step down. "This terrorism which is externally supported is accompanied by unprecedented media provocation based on igniting religious extremism sponsored by well-known states in the region," he told the UN General Assembly.He went on to accuse Western powers of promoting instability in Syria to create a premise for foreign military intervention.