60 killed by bomb attacks in Iraqi capital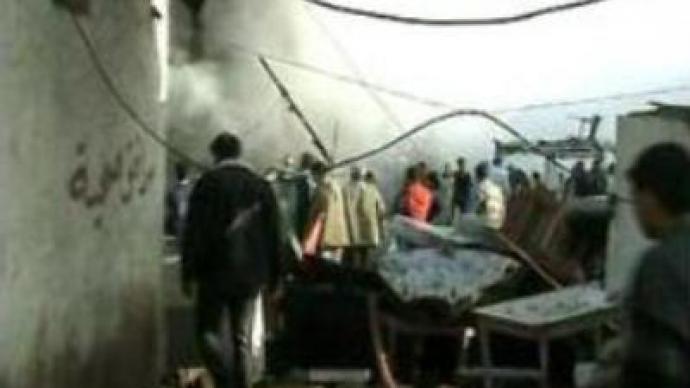 In Iraq, two suicide car bomb attacks, within seconds of each other, have killed 60 and injured 129 in central Baghdad, as violence continues to hit the capital's markets.
The twin explosions happened just 100 metres apart in the mainly Shi'ite area of Eastern Baghdad.The bloody scenes stand in defiance of Iraqi Prime Minister Nouri Al Malaki's claims on Friday that a joint crack down with U.S. troops was curbing sectarian violence. He has condemned this latest attack as a terrorist act.A photographer from the Reuters news agency, who is embedded with a U.S. military unit, said the explosions appeared to go off as U.S. soldiers passed by.The operation, which began on Wednesday, has seen a marked drop in violence.Meanwhile British Prime Minister Tony Blair says British troops in the south of Iraq have completed their mission to hand frontline security over to the Iraqis. His comments come as the UK prepares to cut the number of forces in Iraq. There are currently 7,000 British troops there, but this is expected to be reduced by several thousand by the middle of the year.Mr Blair has stressed that Washington has not put pressure on Britain to maintain troop levels in Iraq, despite President Bush's plans to send additional soldiers to the country.
You can share this story on social media: