Kiev still bogged down in politics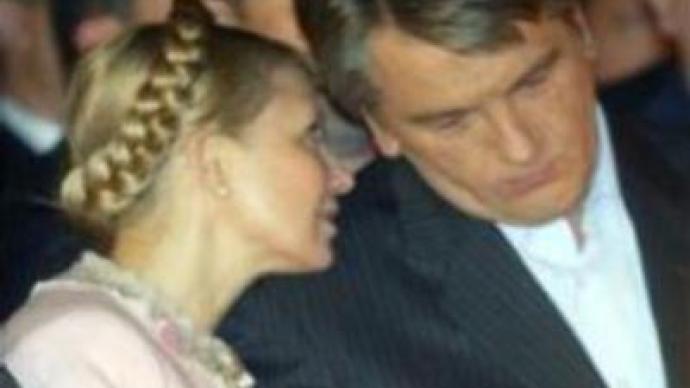 Ukraine's President warns he might call a meeting of the National Security and Defence Council if an anti-crisis working group doesn't succeed in breaking the country's political stalemate.
The commission, set up by President Yushchenko and Prime Minister Yanukovich a week ago, will resume consultations to work out drafts for constitutional changes and other proposals to enable early parliamentary elections.Meanwhile, the main disagreement is still over the election date. The governing coalition of the Party of Regions, the Communists and the Socialists, want the elections to be held in late autumn. They said they need more time to adopt necessary changes to the country's legislation and to prepare properly for the election campaign. Meantime, the Yulia Timoshenko block and Our Ukraine party want to hold the elections in July. President Yushchenko takes the side of the opposition. He said dragging out the election process until autumn is political speculation, and he called for all parties to find a compromise now. Today, the members of the Parliamentary working group, the Presidential Secretariat and the Prime Minister's side, will join in the talks. Deputies from the Governing Coalition – the Party of Regions, the Communist and Socialist parties, are calling for an urgent session in Parliament as well.Mr Yushchenko said he would resort to the help of the Presidential Security Council only if this working group fails to find a compromise.
You can share this story on social media: