'Kiev is not Sodom': First-ever LGBT rally in Ukraine met by anti-gay protest (PHOTOS, VIDEO)
Up to 100 LGBT rights activists took part in Ukraine's first gay rally in Kiev, while anti-gay demonstrators shouted, "Ukraine is not America. Kiev is not Sodom." Police arrested 13 people for trying to break up the march.
The march was held away from the central Kiev and lasted only 40 minutes, but was hailed as a breakthrough. The rally gained worldwide support after Amnesty International asked Kiev authorities to approve the gay march and protect its activists.

The event had been threatened with a ban by a local court. Nevertheless, it went forward on Saturday amid heightened security, with 500 policemen guarding the protesters.
The rally was backed by the US Embassy to Ukraine and the EU Delegation, which called on police to "effectively ensure that all persons can exercise their rights to freedom of peaceful assembly without putting their personal safety at risk."
Last year, LGBT activists canceled a similar protest in Kiev over reported threats of violence. One of the organizers was allegedly beaten up by a group of men.
"This event will go down in the history of Ukraine as one of the key developments in the fight for equal human rights," protest organizer Olena Semenova told Reuters.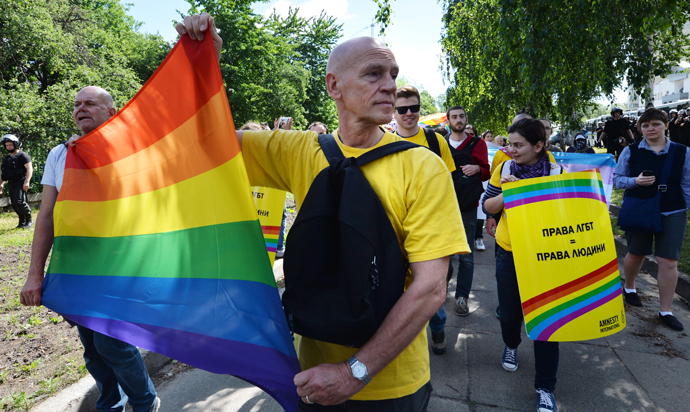 Orthodox Christian activists who protested against the rally said they came to "protect family values."
"We want to protect our children from homosexual propaganda. This parade popularizes homosexuality. It can influence our children for their whole life," Ioksana Keresten said.
Last year, the Ukrainian parliament dismissed a second reading of a bill that would have outlawed the "promotion of homosexuality." Proposed legislation to criminalize discrimination against homosexuals has also been postponed.
Earlier this month, protesters broke up pro-LGBT rallies in Georgia and Russia.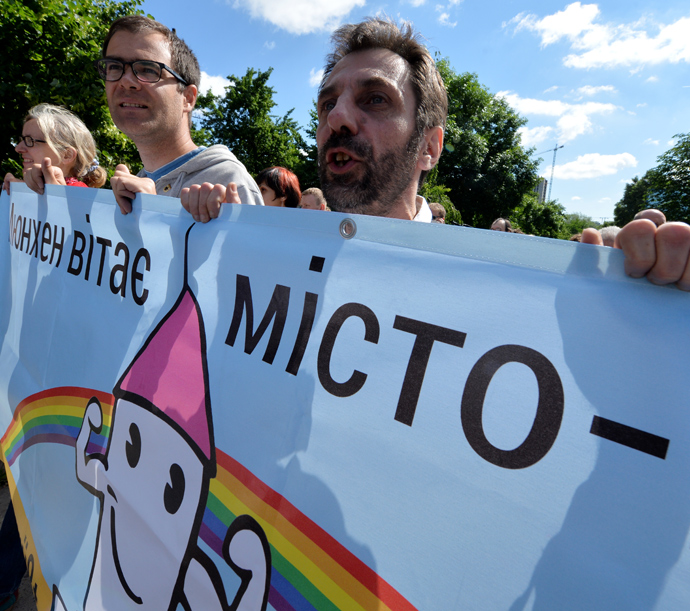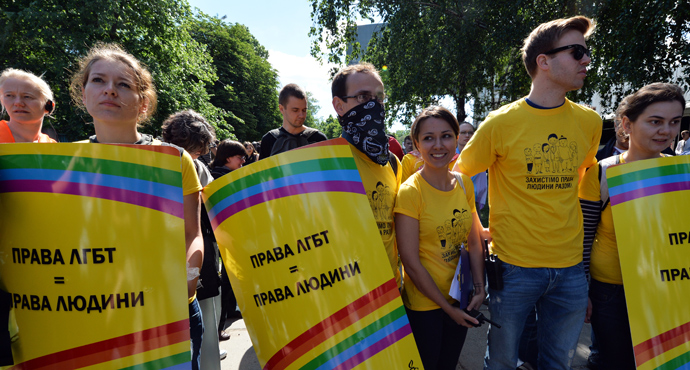 You can share this story on social media: