Kidnapped Muslim cleric released in Egypt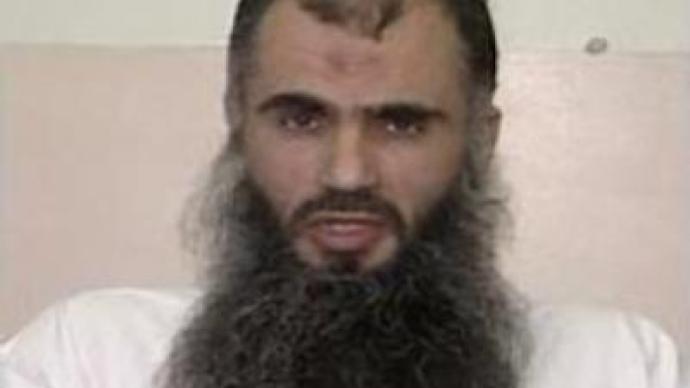 Egyptian authorities have released a Muslim cleric imprisoned for several years on suspicion of terrorist links. His case has sparked interest worldwide after his alleged kidnapping by the CIA in Italy and transfer to Egypt in 2003.
Hassan Mustafa Osama Nasr, known as Abu Omar, left Egypt in the 1980's and travelled to several countries before settling in Milan, Italy in 2001 where he worked as an imam at a local mosque. He was kidnapped in an alleged CIA operation in 2003 and flown to Egypt for interrogation. He was suspected of having links to terrorist organizations including, al Qaeda.Abu Omar was briefly released from Egyptian custody in April 2004, but was re-imprisoned without charge under Egypt's emergency laws. Montasser El Zayat, the cleric's lawyer, believes the reason was that he spoke out about his kidnapping.
"He was detained under Egypt's emergency laws. He was not a suspect and no charge was laid against him. After a year in custody he was accused of being a member of an illegal organization, a loosely based charge which was ultimately dropped, but he was again arrested because he spoke of his ordeal. The authorities now released him as they found no reason for him to remain in custody any longer,"
he says.Abu Omar himself was unavailable for comment, as a condition of his release was that he would not discuss events. The case has raised very little interest in Egypt, with no official statement and only a few independent newspapers publishing the story. In Italy, on the other hand, a court is considering whether to indict several suspects for his kidnapping and rendition, including a group of CIA agents and Italy's former spy chief.
"The crisis has erupted in various European countries such as Germany and Spain. In Italy there is an investigation against 5 Italian intelligence agents and 26 from the CIA. This exposes the type of operations these organizations undertake. Abu Omar's case was the key to revealing that Guantanamo is not the only terrorist detention facility. The United states has used other centres in countries in Eastern Europe and the Middle East,"
thinks Mahmoud Abdel Zaher, security expert.Similar cases to that of Abu Omar are under investigation in a number of countries, including Germany and Spain raising increasing concern over the methods used to apprehend terror suspects.Despite Abu Omar being released, his relationship with courts has not ended yet as hi demands compensation from U.S. and Italian governments. If the court in Italy decides to prosecute the 22 suspects in connection with this kidnapping this would be the first criminal procedure against renditions – one of the most controversial subjects on the war on terror.
You can share this story on social media: