Kidnapped Afghan translator killed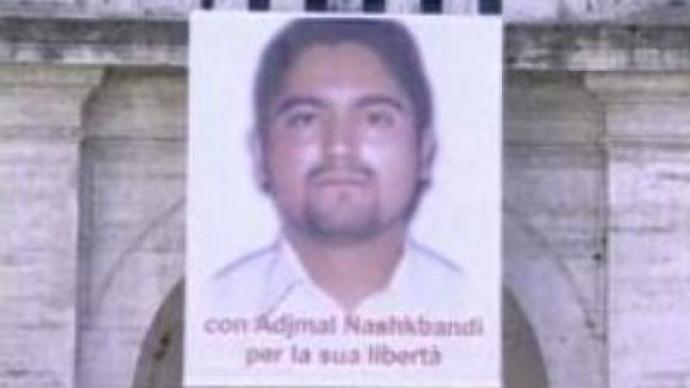 Afghan authorities have confirmed that Ajmal Nashqbandi, kidnapped translator of an Italian journalist, has been beheaded by Taliban militants in southern Afghanistan.
Ajmal Nashqbandi was abducted on March 5, along with the Italian reporter and their driver. The reporter was released two weeks later in exchange for five Taliban militants.A Taliban spokesman said that similar demands had been made in the case of the translator, but were not met.Meanwhile, violence has been on the rise in southern Afghanistan as a bomb explosion killed at least seven NATO peacekeepers.The troops managed to regain control of the former Taliban stronghold, located in the Helmand province. The attack came as part of NATO's largest ever offensive in Afghanistan – Operation Achilles.Despite the recent violence, the International Security Assistance Force has hailed it a success.
"Importantly, one of the most notable events of the last few days is the return of the Sangin district centre to the legitimate government. More than one thousand NATO and Afghan troops took over the district using helicopters, armoured vehicles and infantry. In the course of the takeover, troops discovered large caches of weapons,"
said Lieutenant Colonel Maria Carl, NATO's International Security Assistance Force.The city of Sangin lies in the heart of the Helmand Province, and is notorious for being a major centre for the opium trade. The Helmand province is the world's largest opium producer, and this year production rates are set to reach record highs.Analysts say that the drug trade in the region helps to finance the Taliban, which still controls several areas of Afghanistan.Although international efforts have been launched to reduce drug trade in Afghanistan, there has been little or no progress.The next step, says NATO, is to hand over control of the city of Sangin to the Afghan government and proceed with the Operation Achilles to free Afghanistan from the Taliban.
You can share this story on social media: