Khrushchev and Castro: insider photographs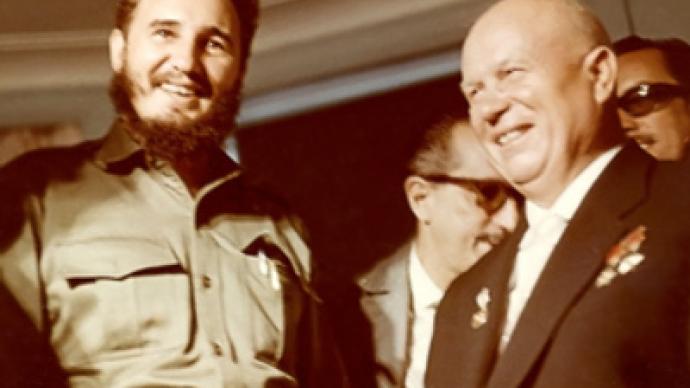 RT presents exclusive photos of Nikita Khrushchev and Fidel Castro made by the Soviet leader's personal assistant Vladimir Lebedev in 1960 in New York and in 1963 during Fidel's trip to the Soviet Union.
This is the first time the family archive photos have been made public.
The Cuban and Soviet leaders first met in September 1960 during the 15th UN General Assembly. It came just months after Castro's coming to power following the end of the Cuban revolution.
With trade ties with the U.S. broken, Cuba needed to establish ties with the Soviet Union and the socialist block.
With the Cold War in full swing, the USSR, for its part, was happy to have an ally in the U.S. backyard. The Cuban leader several times addressed Khrushchev asking him to place missiles on the island.
This was fulfilled in 1962, resulting in the infamous Caribbean crisis, when the world found itself on the edge of nuclear war.
The leader of the Cuban revolution first visited the Soviet Union in April 1963. From Havana, Castro flew to Russia's north city of Murmansk instead of Moscow to see a Soviet nuclear base in Severodvinsk. Then he traveled to a number of cities across the Soviet Union, his itinerary and agenda being kept in strict secrecy.
You can share this story on social media: