European court rules out political motives in Khodorkovsky case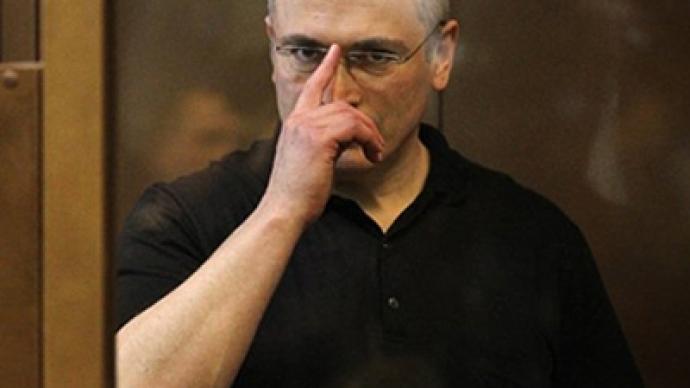 The European Court of Human Rights has rejected the notion that the case against Mikhail Khodorkovsky was politically motivated. However, the court decided that Khodorkovsky's arrest in 2003 and his custody were carried out with serious violations.
Russia will appeal the European Court's resolution on Khodorkovsky's rights violations during his arrest in the first case if it finds grounds for such an appeal, said Russia's envoy to the European Court Georgy Matyushkin.The court's decision said that, although the Khodorkovsky case might have raised certain suspicions about the real intentions of the Russian authorities in his prosecution, the claim about the political motivation of the criminal prosecution required irrefutable evidence that was not submitted.The court also ruled that Russian authorities should pay 10,000 euros to Khodorovsky, and 14,500 euros in legal costs.Khodorkovsky announced he is going to donate the money received as part of the court's decision to charity.The European Court had registered four claims from Khodorkovsky, but so far it examined only the first one, submitted seven years ago.Meanwhile, on Monday, former Yukos head Mikhail Khodorkovsky and his former business partner Platon Lebedev appealed for early parole after serving more than half of their sentences.On Tuesday afternoon the appeal was lodged with a Moscow court. Court officials say that although there are no hearing deadlines, the parole petitions will be examined within a reasonable period of time. However, according to the law the appeal may be considered no earlier than in two weeks' time.Khodorkovsky's application was posted on the website of his and Lebedev's lawyers. "The articles under which I have been convicted provide for this possibility once half the sentence has been completed," says the text of the appeal. "I've served over seven-and-a-half years out of 13 given. I do not acknowledge my guilt, since I am continuing to dispute the court's verdict."Khodorkovsky's lawyer, Yury Shmidt, explained that by law his client has the right to ask for early release based on two grounds: Khodorkovsky has served half of his sentence, and he has had no disciplinary penalties."Under the law, these two circumstances are enough for the court to grant early parole for the convict," stated Shmidt.However, Shmidt also noted that during Khodorkovsky first motion for parole, the prosecution brought in a large number of witnesses and dragged out the process. Last week, the Moscow Сity Сourt reduced Khodorkovsky's sentence by one year. The revised second verdict, which will see Khodorkovsky and Lebedev walk free in 2016 instead of 2017, would see them having served a total of 13 years in prison upon their release.
You can share this story on social media: