KHL finals: overtime battle ties series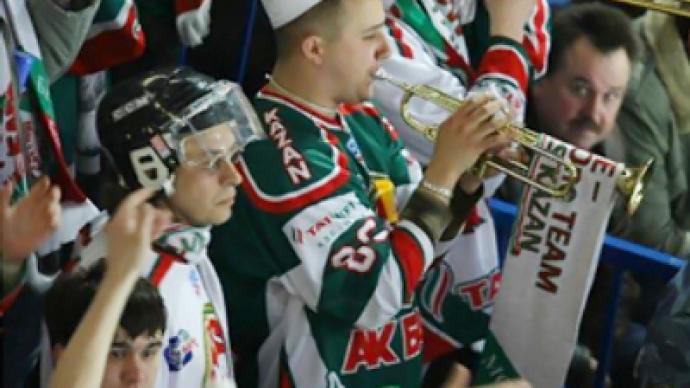 AK Bars has overplayed Lokomotiv Yaroslavl on the road in game six of the KHL finals, which means the holder will be decided in Kazan in the very last game of the best-of-seven series.
Kazan's captain, Aleksey Morozov, did the honors by opening the scoring in the first period.
Lokomotiv answered back in the final period with back-to-back goals by Czech star Zbynek Irgl and Russian international Aleksey Mikhnov.
However, Ak Bars responded with a quick equalizer by Danis Zaripov.
The clash continued in overtime where the Kazan men were a bit stronger and luckier, as Finns Niko Kappanen and Yukka Hentunen sent the series to Kazan.
You can share this story on social media: