Key witnesses in Litvinenko case to be interrogated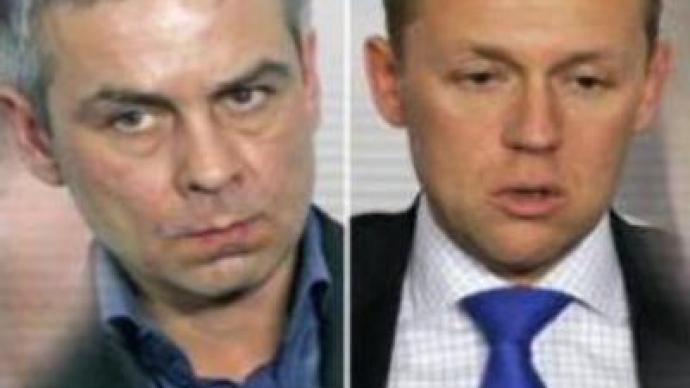 One of the key witnesses in the case of Aleksandr Litvinenko, the former Russian security officer poisoned in London, is expected to be questioned by both Russian and British officials.
Andrey Lugovoy, and another Russian businessman, Dmitry Koftun, met with Litvinenko in London on the day he fell ill.Both of them have spoken to the media about their meeting with the former security agent, denying any involvement in Litvinenko's death and have offered to help the investigation.They are now in hospital undergoing tests for polonium 210, the radioactive substance that killed Litvinenko.Russian authorities also intend to question Boris Berezovsky and Akhmed Zakayev. Both of them are on Russia's wanted list on fraud and terrorism charges respectively. They knew Mr Litvinenko well and thus could provide vital information to the investigators.
You can share this story on social media: