Key instigator of Kondopoga disorders to be questioned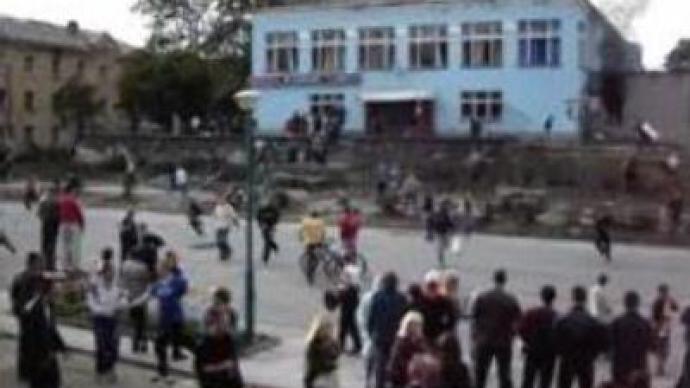 An investigation has been opened into the activities of a nationalist leader suspected of inciting racial hatred in Karelia, in the northwest of the country, earlier this year.
Prosecutors launched the probe into Aleksandr Belov's case last month. Belov leads the far-right Movement Against Illegal Immigration. Officials say he travelled to the Karelian town of Kondopoga to take part in massive race riots. The September disorders were ignited by angry crowds blaming local Chechens for the deaths of two ethnic Russian residents.Belov, whose real name is Potkin, will be questioned on Friday.
You can share this story on social media: