Israel lashes out at Kerry again, this time for 'surrendering' to Iran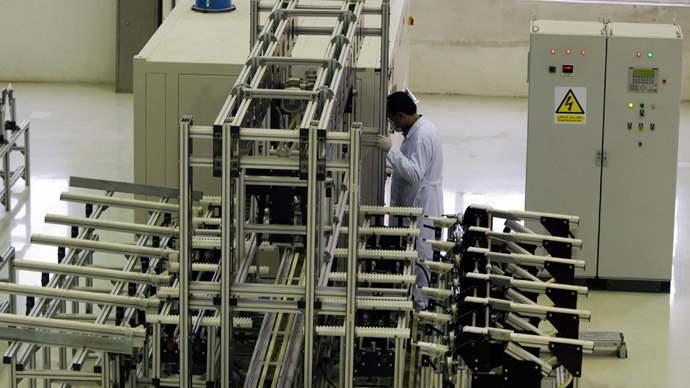 A top Israeli official has criticized John Kerry for "surrendering" to Iran after the US Secretary of State said that the US would consider allowing Iran to have enough nuclear materials to build a weapon in six months.
"The things Kerry said are worrying, they are surprising and they are unacceptable," said Yuval Steinitz, Israel's security and strategic affairs minister, during a local radio interview.

"We are not opposed to a diplomatic solution but we are against a solution which is entirely a surrender to Iran and which leaves it a threshold nuclear state."

When Kerry made his statement to the Congress last week, he actually said that Iran's nuclear capacity needed to be trimmed, not expanded.

"I think it is fair to say, I think it is public knowledge today, that we are operating with a time period for a so-called breakout of about two months," Kerry said, referring to the time it would currently take Iran to produce one nuclear weapon.

"So six months to 12 months is – I'm not saying that's what we'd settle for - but even that is significantly more."
As well as not definitively saying that the US will accept these timelines, Kerry also noted that merely having the materials for a weapon does not mean that Tehran would have a functional nuclear device.
But for Israel even the discussion of such timeframes is fundamentally unacceptable.
"In the past, and also recently, what we heard from the Americans, including publicly, and from the Europeans and even from the Russians, was that Iran must be distanced years - not months but years - from nuclear weaponry," said Steinitz.
"[Kerry's suggestion] would also prompt Iran to get nuclear weaponry, and Sunni Arab countries like Algeria, Egypt, Saudi Arabia, perhaps also Turkey and the UAE, to seek to launch a nuclear arms race."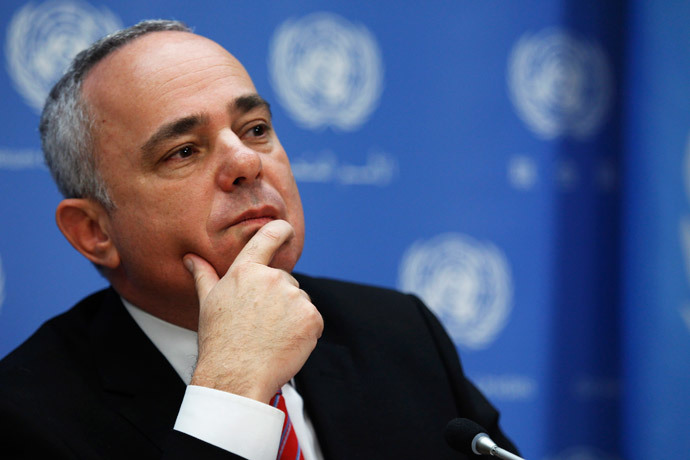 Prime Minister Benjamin Netanyahu, who represents the same right-wing Likud party as Steinitz, said earlier this year that Iran must have "zero enrichment, zero centrifuge, zero plutonium," saying none of these capabilities are "necessary" to achieve Tehran's stated aim of developing peaceful nuclear power.
Top international powers are currently negotiating an agreement with Iran that would restrict its stockpiles of enriched uranium – essential for making nuclear weapons – in exchange for a loosening of the sanctions that have damaged the country's economy over the past several years.
The current agreement, negotiated last year, which saw Tehran freeze some of its nuclear programs, runs out on July 20.
Israel, which has not been at the negotiating table, has criticized the talks from the beginning, saying they are merely a time-wasting tactic that lets the Islamic Republic carry on developing weapons in private, while allowing Western leaders to save face.
Jerusalem has said that it still has contingency plans to execute a military strike on Iran's key nuclear sites.
But such an action would rely on backing from its staunchest ally, and support has not been forthcoming from Kerry, who has also clashed with Israel on other issues.
Last week, the Secretary of State indirectly blamed Israel for the breakdown of peace talks with Palestine, after it refused to release a group of Palestinian prisoners, and sanctioned the construction of new settlements in disputed areas around Jerusalem.
At the time, Israel released a statement saying it was "deeply disappointed" by Kerry's words.
You can share this story on social media: