"Ireland should divorce itself from EU bailout and IMF" – Max Keiser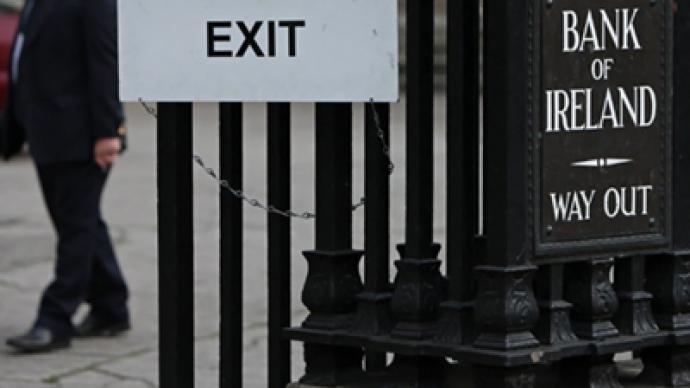 Bailout is not a solution for Ireland, believes financial analyst Max Keiser.
"Absolutely not, unless Ireland wants to give up its sovereignty, unless Ireland is willing to become a debt slave, unless Ireland wants its affairs conducted by the IMF," he said. "The IMF: everywhere they have gone they brought destruction and economic mayhem." "Ireland needs to divorce itself from these financial terrorists and stand on its own two feet," Keiser added. On Tuesday, EU president Herman Van Rompuy warned that if Europe's single currency collapses, so will the union itself. "We are in a survival crisis," he said. "We all have to work together in order to survive with the eurozone, because if we don't survive with the eurozone, we will not survive with the European Union."The comments came ahead of the meeting of the EU financial ministers in Brussels, where Ireland and Portugal are likely to be pressured to use an EU bailout to save them from bankruptcy.According to investment director of Cheviot Asset Manager Ned Naylor-Leyland, Ireland will have to accept the EU bailout.
You can share this story on social media: