Kazakhstan Media Forum turns political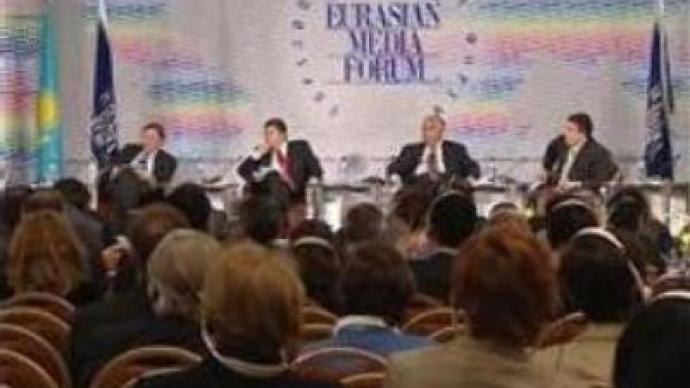 The Eurasian Media Forum is underway in the city of Almaty in Kazakhstan. Politicians, media experts and human rights campaigners from over 60 countries have gathered to discuss the media's approach to international issues.
However, the discussion intensified as members of the forum touched the non-proliferation, regional stability and violence in Iraq – practically turning it into a political summit.Most speakers have been critical of the U.S. policy.
"We absolutely disagree with what the U.S. is doing in Iraq, with what they've already done. We don't want them to attack Iran. We want them to be more constructive in the Middle East peace process. But in the meantime we don't want the anti-american moods to spread,"
Evgeny Primakov, President of Russia's Chamber of Commerce and Industry, said. Energy security, a crucial issue for Russia, was also on the agenda. Central Asian states, rich in gas, are aiming at becoming major players on global energy.
"It's way under-covered right now. And I think it's going to change the dynamics of the G8 over the next decade. We should pay greater attention to the Shanghai Cooperation Organisation as one example of what is going to happen in the tilt from the West to the East in next 10 years,"
John Defterios, Managing Editor and Group Vice President of FBC, commented.Although it's been billed as a media forum, the list of participants includes a legion of 'former politicians' including former Iranian president Mohammad Khatami and former Russian Prime Minister Evgeny Primakov.With more politicians than journalists speaking at the forum, the gathering is becoming more a talking shop for political trends rather than an arena for discussing media problems.
You can share this story on social media: