Kazakhs cut presidential term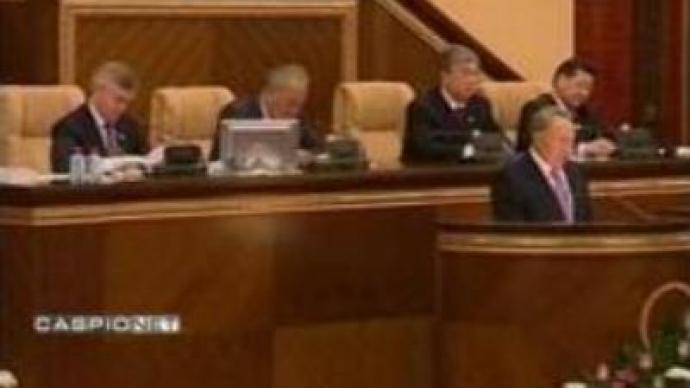 Kazakhstan's parliament has adopted the first reading of a presidential bill that changes the country's constitution, cutting the presidential term from seven to five years after 2012.
The bill, supported by both ruling and opposition parties, will come into force after approval at a second reading, which could happen as early as the end of this week. President Nursultan Nazarbayev, who has led the country for 18 years, proposed the bill on Wednesday, He believes the measure will make the Central Asian country more democratic. In particular, President Nazarbayev wants to transfer some presidential functions to parliament and increase the number of representatives in both chambers. He says the bill will also make the government accountable to parliament as well as to the president.Other proposed changes would see an increased role for local governments and a reduction in the number of crimes punishable by the death penalty.
You can share this story on social media: