Kazakh ambassador to Austria dismissed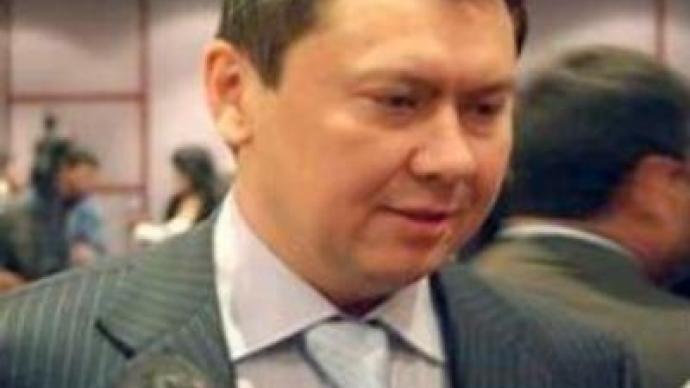 Kazakhstan president Nursultan Nazarbayev has dismissed his son-in-law, Rakhat Aliev, as ambassador to Austria. On Wednesday, he was charged with the abduction of two executives of one of the leading Kazakh banks.
And on Thursday, Kazakh law enforcement agencies took the KTK television channel off-air and closed down the Karavan newspaper. Both are controlled by Aliev, one of the country's influential businessmen. Mr Aliyev denies any involvement in the kidnapping and says that shutting of the media outlets is an attack against democracy and return to totalitarian regime. He claims he's being punished for his presidential ambitions.
You can share this story on social media: