Kazakh ambassador accused of kidnapping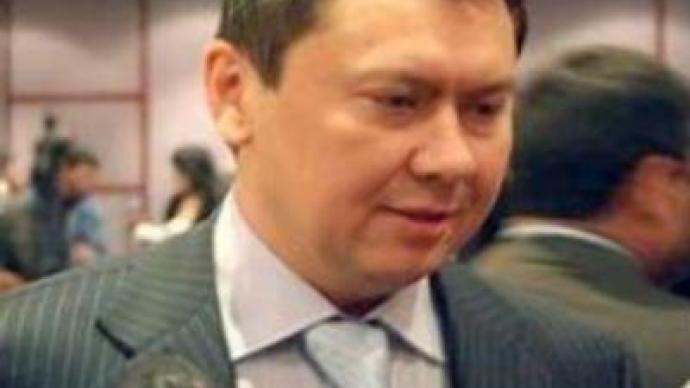 Rakhat Aliyev, Kazakh ambassador to Austria and son-in-law of the president of Kazakstan, is facing criminal charges. He has been accused of the abduction of two executives of a Kazakh Nurbank bank, where Mr Aliyev is a share-holder.
Rakhat Aliyev has denied any involvement in the kidnapping. Earlier, he announced a reward for the information about the bank's missing deputy CEO accusing him of fraud.President Nursultan Nazarbayev has ordered a thorough investigation into the case .Dosym Satpayev, an analyst from the Assessment Risk Group in Almaty, says the latest move is an attempt by the president Nazarbayev to tighten control over the political situation in the country.
"Naturally, these conflicts are not in the interests of President Nazarbayev, because he is the person to ensure stability in the country. He didn't like that one of his relatives was involved in harsh information warfare. It discredits the presidential power. In Kazakhstan every conflict around the president's relatives automatically involves the president,"
he says.
You can share this story on social media: