Warsaw: Kaczynski's plane had no right to fly to Smolensk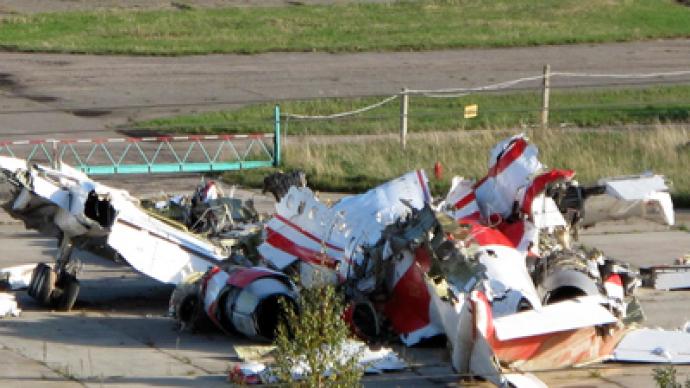 The Polish plane that crashed April 2010 in Russia, killing President Lech Kazcynski and much of the country's political elite, was not authorized to carry out the flight, Poland's Supreme Chamber of Control says in its final report on the accident.
"The aircraft, according to Polish norms, had no right to carry out that flight with a landing in Smolensk, because the local airport was not on the list of the airports and was considered to be inactive," said the head of the chamber Yatsek Yazersky. He pointed out that landing at that airport could have been done only after a test flight, which never took place.The Chamber revealed that the system of flight security for top officials did not function properly and the responsible services were uncoordinated. The information about the high-profile flights was often delivered to the security services at the very last moment and sometimes was limited, which made it difficult to prepare for the flight. The conclusions made by the Chamber in the report at large coincide with those made by the government commission investigating the accident. The commission confirmed that the crew had committed a number of appreciable errors while performing the landing in Smolensk.The tragic death of President Lech Kaczynski, along with much of Poland's political elite, became a pressing issue between Russia and Poland, with a number of counteraccusations and various conspiracy theories during the investigation period.Kaczynski's plane crashed on April 10, 2010, while flying to Smolensk to commemorate the 70th anniversary of the Katyn Massacre. The crash killed all 96 passengers and crew on board the plane.
You can share this story on social media: