Journalists believe colleague's death was not suicide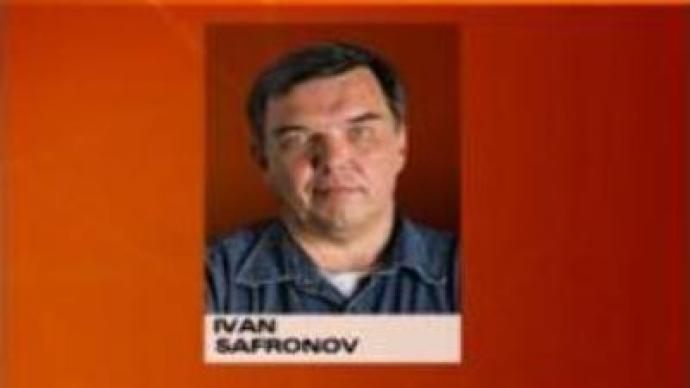 Russian journalists say they will hold their own inquiry into the death last Friday of their colleague from the Kommersant newspaper. Meanwhile, investigators from the Prosecutor's Office say they are dealing with a suicide.
The journalist's friends and colleagues don't agree with the Prosecutor's Office. They believe that his death may be linked to his professional activity. Ivan Safronov had been working on publications about alleged Russian plans to supply military equipment to the Middle East.
"He discussed the publications he has been working on with several people. We, of course, do not insist this was the reason for his death, but we have to write about it because the possibility cannot be excluded. We had a similar situation back in 2005. We published an article, with the help of Ivan Safronov, about Russia's possible supplies of short-range missiles to Syria. The article caused a scandal in which Israel and the U.S. were involved. President Putin confirmed this information during his visit to Israel, but said he had banned the deal. Nobody killed Ivan back then, nobody threatened him. But we have to consider such a possibility, because this is the most sensitive issue he was working on lately,"
said Ilya Bulavinov from Kommersant newspaper. Safronov, considered one of Russia's leading military journalists, fell from the fifth-storey window of his apartment building in Moscow on March 2. The Prosecutor's office says the official decision on the circumstances of his death may be reconsidered.Meanwhile, journalist and military expert, Nikolay Baranov, who knew Ivan Safronov, says he could not have had any classified information about Russia's military deals.
"Today's weapons' sales are quite transparent and Ivan Safronov could not show anything new in his publications. What he knew was known to everyone here in Russia and abroad. The material he wrote previously proved the transparency of those schemes. Even if deals were signed with Syria during the recent IDEX 2007 military exhibition they would be known. A week ago the head of a corporation that sells weapons abroad told us about the sales schemes and the money they receive, so it's difficult to find anything new in it. What Ivan could have found out was that today the people that sell weapons are quite successful. There are no black or grey schemes. It's very difficult to hide something,"
the expert believes.
You can share this story on social media: