Journalist killed in Russia's North Caucasus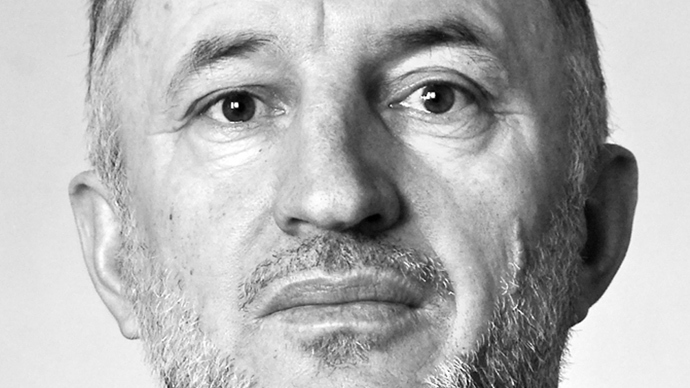 A prominent journalist has been killed in Dagestan in Russia's North Caucasus after having received repeated death threats, as well as a previous attempt on his life just months ago.
The journalist was in his car, only 50 meters from his home, when the unknown attackers, reportedly in a Russian-made Lada Priora, opened fire, killing Akhmednabi Akhmednabiyev at the scene. After the murder, the attackers fled in their car.

The killing happened early in the morning, at 7am Moscow time (03:00 GMT).

Akhmednabi Akhmednabiyev, who was deputy chief editor at the local weekly newspaper Novoye Delo (New Business). In his articles he wrote highly-opinionated articles on social issues related to the lives of Muslims in Russia and criticized authorities, as well as the activities of insurgent groups in Dagestan. He covered rallies staged by residents dissatisfied with the work of the local government.

"The investigation's main theory is that that Akmednabiyev's murder is related to his professional work," Russia's Investigative Committee representative said.

In January, the journalist survived an attempt on his life: the attackers also fired shots at his car. Four bullets aimed at Akhmednabiyev missed their target. The subsequent investigation yielded no results.

The journalist also constantly informed police about the repeated threats he received via the phone.

His name was on the so-called "shot list", a list of alleged militants and "accomplices" that has been circulating since 2009 by anonymous authors. Many journalists and officials were mentioned as those who helped the militants in the region to murder members of the civilian population.

Several killings of journalists have shaken the region over the past two years. A young news anchor was shot dead in Dagestan's capital Makhachkala in December 2012, and the editor of an opposition newspaper, Khadzhimurad Kamalov, was shot dead in 2011. 
Akhmednabiyev became a journalist in the late 1990s . He was deputy editor and editor of the politics section in the Novoye Delo. In addition, for more than seven years he had been writing for an online publication Kavkazky Uzel (Caucasian Knot). He was a cardiologist and never left his medical practice, all these years combining journalism with work in a rural hospital in his native highland village.
You can share this story on social media: