Jordan wargames: Patriot batteries, F-16s and 4,500 US troops near Syrian border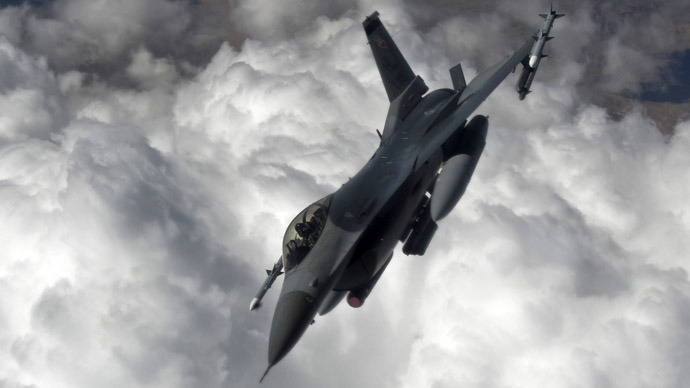 Multinational military exercise 'Eager Lion' has been launched in Jordan amid condemnation from neighboring Syria and its ally Russia. The US brings Patriot missile batteries to the Syrian border, which could remain deployed afterwards.
The exercises will last for 12 days, bringing together about 8,000 personnel from 19 countries, mostly Arabic, but also including the US and Europe. The maneuvers will also involve some 3,000 Jordanian and 500 British troops.

'Eager Lion' – which is being conducted only 120km from the Jordan-Syria border – is aimed at training personnel for the possibility of the Syrian civil war spilling into neighboring countries.
Russia has raised concerns over the deployment of US Patriot missile batteries and F-16 fighter jets to Jordan: "We have more than once stated our opinion on this – foreign weapons are being pumped into an explosive region," Russian Foreign Ministry spokesperson Aleksandr Lukashevich said last week.
"This is happening very close to Syria, where for more than two years the flames of a devastating conflict are burning that Russia and its American partners are trying to stop by proposing to hold an international peace conference as soon as possible," Lukashevich said.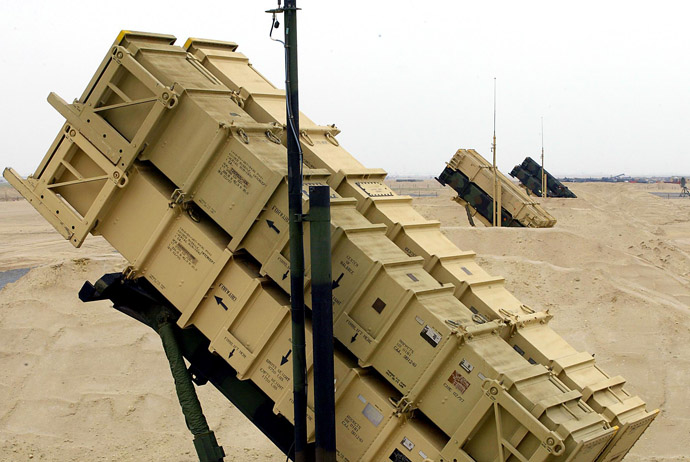 The organizers of 'Eager Lion' say that the troops involved will also train for the possibility of a chemical attack, as Syria's neighbors fear that Damascus may lose control of its chemical weapons arsenal, which could then fall into the wrong hands.
"We all have chemical training from any activity, so we continue to build those objectives into any exercise that we do," said US Major General Robert Catalanotti, the Director of Exercises and Training.
Last week the US military revealed it may indefinitely leave behind the Patriot batteries and F-16s deployed in Jordan due to the threat of the violence in Syria crossing into Jordanian territory.
Jordanian Army Major General Awni el-Edwan, Operation Chief of Staff, told reporters on Sunday that no US troops, Patriot missile complexes or F-16s would remain in Jordan after the exercises conclude: "The drills have nothing to do with any objective related to what is happening in Syria."
"No forces will stay after the exercise unless there is a request by the Jordanian government to keep the Patriots and F-16 jets, this is a political decision," General el-Edwan said, adding that Amman has no intention to "attack anybody."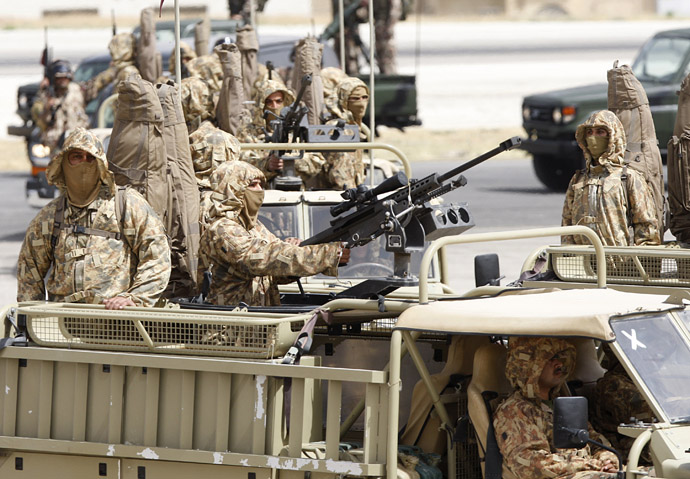 US Major General Robert Catalanotti echoed el-Edwan's remarks, saying that "If the government of Jordan decides to make that request that would have go back through Washington, DC, for decision, and they would have to plan the numbers to support that."
"But as of right now, in the exercise, I am not working that issue at all, I'm simply using those instruments here for our objectives in the exercise," Catalanotti said.
General el-Edwan also stressed that the Syrian opposition will not participate in the exercise: "We are dealing with countries, we are a neutral country."
The Syrian army is continuing its push to retake control of rebel-held regions in the country. Forces loyal to President Bashar Assad recently forced rebel militants to withdraw from the strategic western Syrian town of Qusair.
You can share this story on social media: