Latvian Jews struggle to recover property lost in Holocaust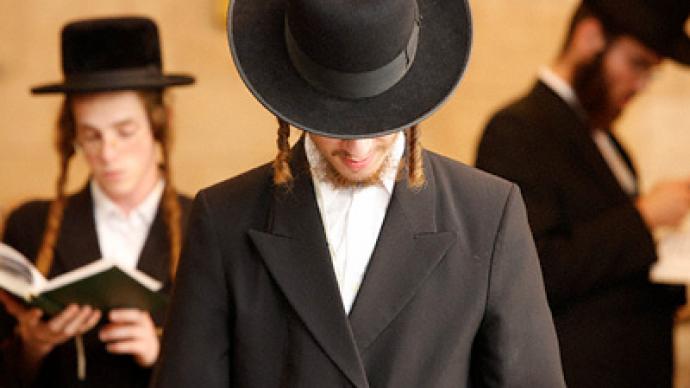 Latvia is divided over claims the country's Jews should be compensated for the property they lost during World War II.
Many in Latvia, including the government, say the country was fighting against Bolshevik occupation at any cost necessary, but Latvia's Jewish communities claim that was just a pretext to steal from their families.Thousands of Latvian Jews were robbed of their property, money and, in many cases, their lives by Nazi troops.One of the major issues is how Latvians who fought on the side of Nazi Germany are viewed today."Unfortunately, many believe the Latvian Waffen SS who fought against the Bolsheviks were liberators. But they in fact were bandits and robbers," said Josef Koren, from the World Without Nazism movement. "I have seen documents listing real estate that belonged to Jews killed in ghettos. I think that property should be returned."The amount of reparations claimed by Latvian Jews is around $65 million. The country's government says it will continue to hold talks with Jewish community leaders in order to come up with a solution.However, those in power draw their support from nationalist groups who are far less diplomatic when it comes to the issue."The Latvian administration is not responsible for what the Nazis did," declared lawyer Andris Grutups. "When the Holocaust began, Latvia was under occupation. By definition, the Latvian authorities cannot be responsible for the actions of occupants."Local Jewish leaders say that they only want what was stolen to be returned. However, they realize that this may be difficult with current attitudes in Latvia."We need the property to solve our social problems, develop education, culture and maintain our synagogues and cemeteries," stated Arkady Sukharenko, chairman of the Council of Jewish Communities of Latvia. "Of course, it's hard to find allies when you need to take back certain property, but I hope people will understand and justice will be done."A short drive from the center of the Latvian capital of Riga is a forest where thousands of Jews were executed. It serves as a poignant memorial to those who lost their lives. But in central Riga, there are equally chilling monuments to the Holocaust, like a synagogue which was burned to the ground with worshipers still inside.It has been over 65 years since the end of World War II. But the burned-out shell of the synagogue in central Riga serves as a reminder of the tensions that are still bubbling between the local Jewish community and those Latvians who refer to SS troops as heroes. As long as the government continues to draw most of its support from nationalist groups, an end to this debate remains a long way off.
You can share this story on social media: