Jews gather in Moscow to celebrate Hanukkah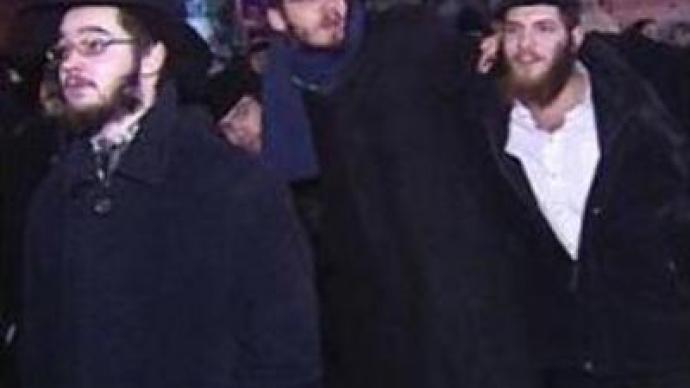 The Russian capital, along with the whole world, has marked the beginning of the Jewish holiday of Hanukkah. Among those attending the celebrations was Moscow mayor Yuri Luzhkov.
Russia is home to over two hundred thousand Jews, and each year, followers of the faith from around the world choose to celebrate the holiday of Hanukkah in Moscow. Celebrating the Jewish festival always starts off with a bang, literally, in Russia's capital, with lots of fireworks and dancing, and this year was no exception.Hundreds turned out for the event, and although it was one of the coldest nights in the capital so far this winter, they kept themselves warm by dancing and singing Jewish songs, led by Moscow mayor Yury Luzhkov himself.Yury Luzhkov and Russia's chief Rabbi Berl Lazar lit the traditional menorah candles on Manezhnaya Ploschad in central Moscow. The menorah will stay in the square for all eight days of the festival of lights.The holiday traditionally commemorates the Miracle of the Oil when, at the reconsecration of the Temple in Jerusalem, one day's supply of burning oil lasted a full eight days – enough time to prepare new oil and keep the eternal flame alive. Hanukkah is observed for precisely this time span.
You can share this story on social media: