Jews celebrate Lag BaOmer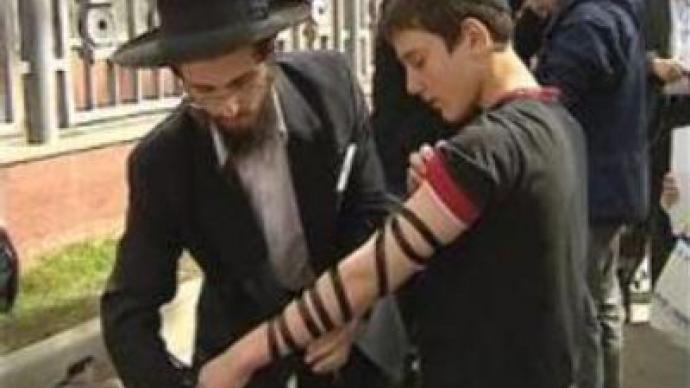 Thousands from Moscow's Jewish community have gathered to celebrate the holiday of Lag BaOmer, that gives a happy break in a traditional long period of religious mourning.
Up to 2,000 people came to take part in the festivities and the holiday march in the streets, led by Russia's chief Rabbi, Berl Lazar.
"I think having this holiday in Moscow today has a special meaning. I remember 20 years ago, when this holiday was celebrated in New York, people didn't dream that such a thing is possible to happen in Russia. Today we are very thankful to the government, the President for allowing Jews to celebrate the holiday openly in the streets, not having to worry about being arrested,"
he said.Lag BaOmer is the 33rd day of the seven-week period of mourning for all Jews. The tradition dates back to 2nd century AD, when 24,000 students died of a mysterious divine plague. The Talmud says that it happened because they didn't respect each other. When they eventually did, the plague stopped. And that happened on this very day.On Lag BaOmer Jews are allowed to wed, cut their hair and change garments – something which is prohibited during the entire 7 weeks of mourning.In Israel, this holidays is celebrated as a day of students. That's why in Moscow pupils from different Jewish schools also took part in the celebration, saying how important it is to stick to traditions.However, tomorrow they will be back to being sorrow for a couple of more weeks.Even though Lag BaOmert is not the main holiday in Judaism, it seems to be the happiest one.
You can share this story on social media: