Jewish Quarter targeted in Georgian offensive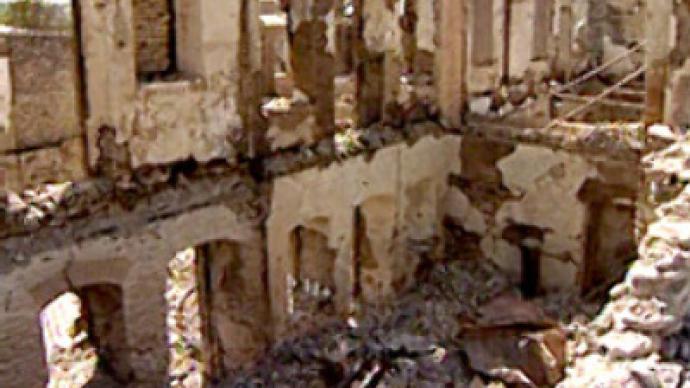 An entire Jewish area has been wiped out as a result of Georgia's military offensive in Tskhinvali. Witnesses in the South Ossetian capital say there's hardly a home standing in the area where the city's Jewish populatio
Out of 20 families who lived in the Jewish neighbourhood, only one is left. Nobody knows where the others are, whether they're alive or dead.
"I was pushing myself up against the wall when the bombing started. Next couple of days I spent in the basement," recalls local Jewish resident Ribka Jinjikashvili.
Jewish people in the city say they've always lived in peace with their neighbours. They considered Tskhinvali to be their home, but found themselves in the midst of an ethnic conflict.
Journalist Zalina Tskhavridova says Tskhinvali 'is a multinational city'.
"We used to have a Jewish neighbourhood, which was one of the most authentic and historical streets in the city.
"The genocide was committed against civilians of South Ossetia regardless of their ethnicity," Tskhavridova said.
South Ossetian Jews say they are waiting for the Israeli government to save them. But since many of them hold Russian passports they are unclear where they should turn for help.
You can share this story on social media: