Japanese mobsters get new livers in U.S.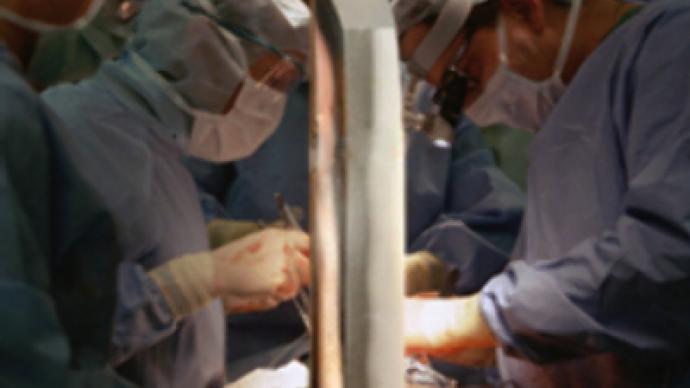 Four Japanese gang members received liver transplants at a Los Angeles medical centre in 2001. Two of the crimimals later donated $US 100,000 to the institution. One of those was notorious yakuza boss, Tadamasa Goto, reports the Los Angeles Times.
The University of California, Los Angeles (UCLA), where the operations took place, confirmed the donations on Friday. When asked if the money had any bearing on the transplants, a spokesperson for UCLA said: "absolutely not."
All four men are now barred from travelling to the United States for alleged criminal affiliations, criminal records, or both.
Goto, the leader of the powerful Goto-gumi gang, was prohibited from entering the country at the time the transplant took place, but the FBA bargained a visa in exchange for information on illegal activities of Japanese gangs in the U.S.
There is no evidence UCLA knew their patients had criminal ties prior to surgery, said Dr. Ronald W. Busuttil, executive chairman of UCLA's surgery department. He added that staff at the centre do not make moral judgements about patients and that each sick person is treated according to their medical needs.
The incident has sparked a heated debate. Senator Grassley, who has influence on federal health policy, said that if the transplant system "doesn't have credibility, we're not going to have people donating organs."
Some top figures in the medical community are backing UCLA's position. "As doctors, you are not a member of the clergy to ascertain someone's worthiness," said Dr. Joseph Tector, Chief of Transplants at the Clarian Transplant Institute at Indiana University. Still, he admitted with transplants the situation is blurred since "there aren't enough livers" to meet the demand.
In the year of Goto's transplant, 186 patients on the waiting list for livers died while waiting for the operation in the greater Los Angeles region.
You can share this story on social media: