Japan wants Russia to press North Korea on nuclear issue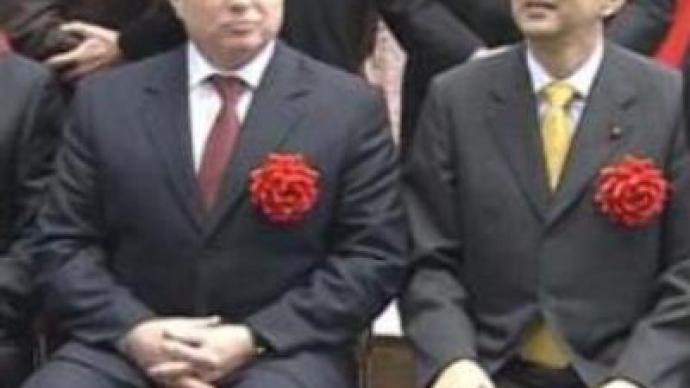 Japanese Prime Minister Shinzo Abe is urging Moscow to use its influence to ensure Pyongyang stops its nuclear arms programme. Mr Abe made the comment during a meeting with Russia's Prime Minister, Mikhail Fradkov, in Tokyo.
Other issues discussed included economic and energy co-operation between the two countries. Shinzo Abe said the Sakhalin-2 oil and gas project is a symbol of bilateral co-operation and is glad that a solution was found to solve all the recent controversies over it. He emphasised that the joint work in the energy sector will be beneficial for both parties.
"I am deeply convinced the co-operation between Russia and Japan in the energy sector will be beneficial for both of our countries and will lead to increased stability. I mean that Japan will have stable energy supplies and Russia – a stable market for its energy products. The best example of our co-operation is the Sakhalin project. We're already getting oil from several oil fields and are very interested in liquified gas,"
stressed Japan's Premier.For his part, Mikhail Fradkov said he has very high expectations about economic co-operation between the two countries and called on Japanese businessmen to become more active in major investment projects in Russia.
"There are more positive points for companies entering the Russian market than negative ones. Risks for these companies are still quite high, but benefits that are possible to make, and can greatly exceed the potential risks,"
Mr Fradkov said.
You can share this story on social media: