6.3 offshore earthquake shakes Tokyo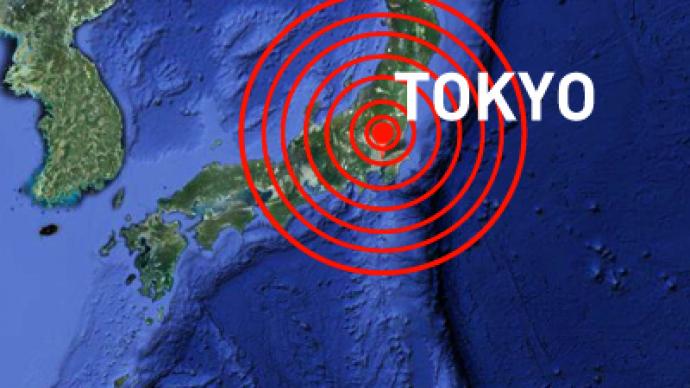 A magnitude 6.3 earthquake was reported in Japan on Tuesday. The tremors were strong enough to shake some of the buildings in Tokyo.
The quake hit at a depth of 33 kilometers off the coast of Honshu Island.  The tremor came some 40 minutes after a smaller, 4.9-magnitude quake whose epicenter was some 114 km east of Tokyo, the US Geological Survey says.Neither Japanese nor US authorities issued a tsunami warning, though a small change in sea levels may follow.No damage or injury from Tuesday's quake has been reported.  Tokyo Electric Power Co (TEPCO) and Tohoku Electric say no abnormalities at nuclear plants across the region have been registered, including those in the province of Fukushima. Fukushima nuclear facilities, which were severely damaged just a year ago by a magnitude 9.0 quake and a massive tsunami that followed, became an epicenter of one of the worst nuclear crises in global modern history.Since that disaster, which left some 19,000 people dead or missing in Japan, there has been a five-fold increase in earthquakes in the Tokyo metropolitan area, says the Tokyo University Earthquake Research Institute as reported by Reuters.
You can share this story on social media: