Fukushima leak classified as 'serious radiation incident'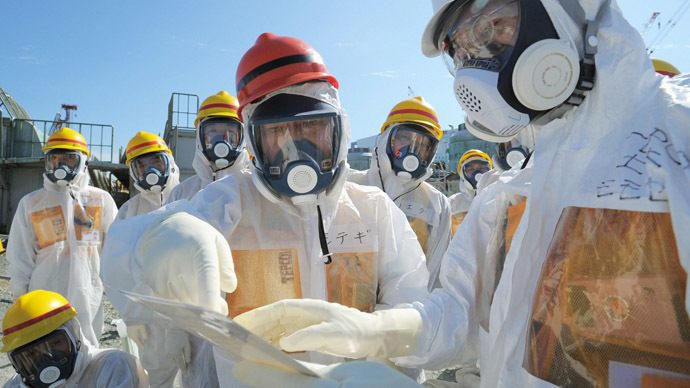 Japan's Nuclear Regulation Authority has raised the rating of the radioactive water leak at the tsunami-hit Fukushima nuclear power plant to Level 3 – a "serious incident" on an international scale of radioactivity.
The upgrade is from Level 1, an "anomaly," which was initially assigned to the leak of 300 tons of radiation-contaminated water from a tank at the Fukushima plant, when it was first acknowledged by Tokyo Electric Power Co, or TEPCO, the company running the plant, on August 20.

Level 3 indicates a serious threat on the International Nuclear and Radiological Event Scale (INES), which goes from Level 0 (no threat) – to the highest level, 7, which was assigned to the Fukushima nuclear plant meltdowns following the March 2011 tsunami, and also to the Chernobyl catastrophe, which happened 25 years before the Japan disaster.

The Nuclear Regulation Authority criticized TEPCO for failing to discover the source of the leak earlier. The company running the plant acknowledged Tuesday that radioactivity near the leak and exposure levels among patrolling staff started to increase in early July.

On Monday, during a visit to Fukushima, Japanese Industry Minister Toshimitsu Motegi promised the government would supervise the clean-up at the plant. 
Nuclear regulators lashed out at TEPCO on Wednesday for ignoring their calls for stepping up patrolling efforts at the plant, which they believe has led to the leak being overlooked.

But the chairman of Japan's Nuclear Regulation Authority, Shunichi Tanaka, said that describing the situation at the plant as "dire" was wrong.

"What's important is not the number itself but to give a basic idea about the extent of the problem," AP reported Tanaka as saying.

Tanaka said a much bigger problem at the plant was contaminated ground water, which might be reaching the sea. It's unclear how much water is escaping, the level of its contamination and the damage being done to marine life forms, the regulator said.

You can share this story on social media: