Homeless Japan: tsunami victims anxious over housing trouble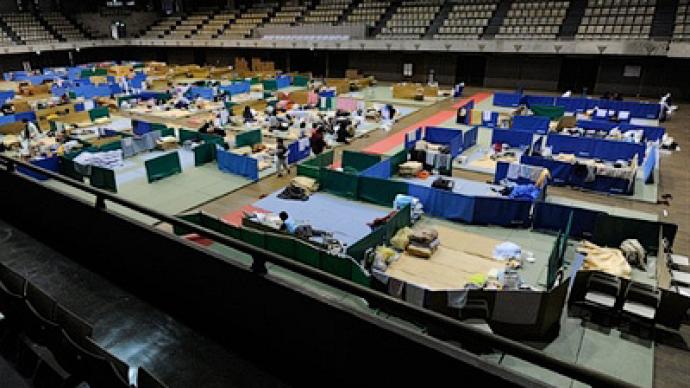 The earthquake and tsunami that caused massive destruction at Fukushima also wiped out entire communities. People who lost their homes are living in overcrowded shelters, while the painstaking clean-up operation continues.
For the first time since the tsunami, residents of the city of Ishinomaki finally had a chance to search through their destroyed homes. In most of the houses, little of value remains, but not everybody is trying to salvage material possessions."My house was totally destroyed, and my husband died in the tsunami," said tsunami survivor Sato Shinji. "Now, I am honoring him by getting his personal things out. I just wish everything could go back to how it was."Shinji has been housed at the local school with several hundred others. At the shelter, people have been taking turns to volunteer as cooks and cleaners. Still, the cramped conditions mean that after nearly three weeks, the communal spirit is fraying."We are dissatisfied with the authorities," one tsunami victim told RT."We know there are temporary houses that will be put up, but who will get them? Some areas are being favored over others."The government admits that not a single temporary house has been constructed so far, but even when they finally go up, they will not solve the much bigger problems.Government excavators are removing the rubble as best as they can. However, for the victims, even for those lucky enough to get temporary housing, it will be years before they will have a house they can call home.Many of the stricken Japanese coastal towns relied for generations on the dwindling fishing and shipping industries. These livelihoods do not exist any longer, and there is little hope of ever getting them back. "The government is good at solving big problems, but not the ones of the small people," said tsunami survivor Kentaro Kono."I do not think this town will ever be rebuilt as it was. Even if I restore what I have, no one will build anything next to my house."For the government, providing food and temporary shelter was the relatively straightforward part in helping victims cope with the disaster. However, making sure people have a place and a community to return to will be a much more difficult task.
You can share this story on social media: