Jail for Russia journalist on race hate charge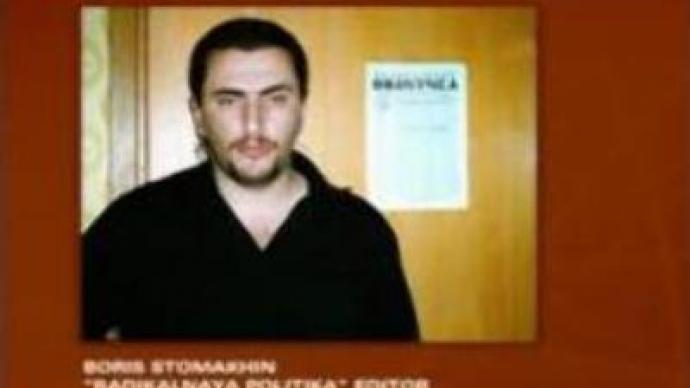 Russian journalist Boris Stomakhin has been jailed for five years for inciting religious hatred and calling for extremist action in Chechnya. A court ruled his website articles on Chechen militants provoked actions of criminals and terrorists.
Stomakhin had been in custody since his arrest in March. The court's verdict was said to have reflected the fact that Stomakhin and his mother, whom he supports, are both invalids. The journalist pleaded not guilty. Relatives accused the authorities of seeking to punish him for criticising the war in Chechnya.
You can share this story on social media: