Son of a gun: Kalashnikov manufacturer tests new bullpup sniper rifle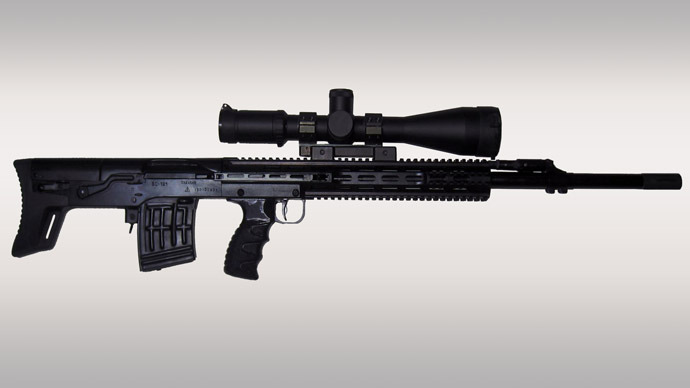 The Izhmash gun plant has presented its new sniper rifle VS-121 designed in a bullpup configuration. Based on the classic Dragunov model and upgraded with modern design features, it is to become a 'principally new' Russian-made sniper rifle.
The new rifle is fitted with an up-to-date trigger and firing mechanism, and is compatible with 7.62×54mm and 7.62×51mm shells, as well as with "advanced new ammunition currently developed by the Izhmash design-engineering center specialists," the statement issued by the Izhevsk Machinebuilding Plant (Izhmash) said on Monday.
The VS-121 rifle comes with improved action, and is equipped with suppressor and Picatinny rail for mounting various optoelectronic devices. According to Izhmash's Chief Designer Vladimir Zlobin, the new rifle is "compact and light," its weight being 4.5kg. It is currently undergoing comprehensive factory tests.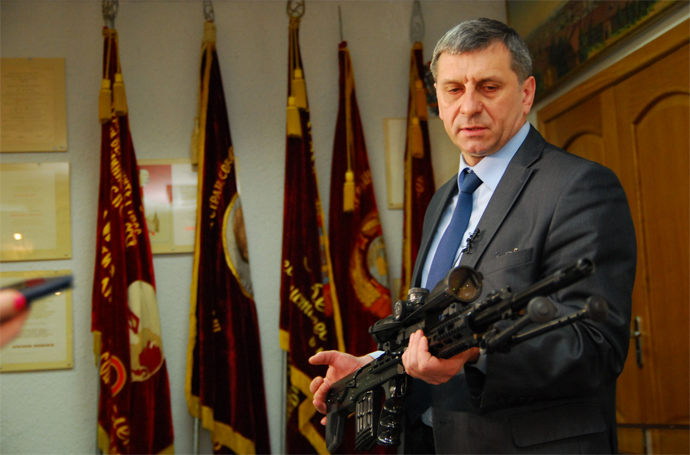 The bullpup design is the new rifle's prominent feature. Placing the gun's action and magazine behind the trigger permits a shorter firearm length without the need of shortening the barrel and improves weapon's maneuverability. It is particularly popular with special task forces, which are major clients of Izhmash in Russia.
Although bullpup modifications are not something new for Russian firearms, and include already employed Dragunov sniper rifle model SVU, it is the first time the world-famous AK-47 assault rifle manufacturer has stepped aside from conventional firearm design. The latest incarnation of the iconic Kalashnikov rifle – AK-12 – has been designed in a classic AK-47 layout, and is about to undergo official state tests in June.

Founded in 1807, Izhmash is Russia's leading maker of assault and sniper rifles, cannon-launched guided projectiles, as well as sporting guns and machine-tools. The plant exports its produce to 27 world countries, including the USA, the UK, and Germany.

You can share this story on social media: