Italy risks brain drain amid tough job market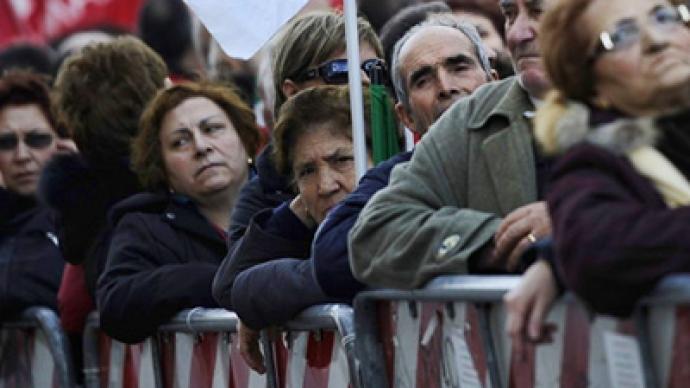 Italy is experiencing tough times. The level of unemployment is rising and, with one out of five young people not having a job, the country risks to have its young specialists gone abroad to seek employment.
For over a year now, Elena has been trying to find a decent job. But despite having a degree in linguistics and fluently speaking German, French and Spanish, the only work she has been able to find is short-term roles. Elena says hiring interns is simply cheaper for companies, while many of those with a higher education are left behind: "If it doesn't improve and I don't see how it can, the only way to find a job is to look for it abroad. I'm too tired of looking for it here, I'm ready to leave."But while many cannot find a job, some young men do not even want to start looking for one. Neri is 25, but he still lives with his parents, who cover all his expenses."Work is boring. Neither do I care about politics or the economy. This is a free country and everyone can do whatever they want," said the young man.Waking up after midday, then playing his guitar and videogames, to him Elena's problems are as unfamiliar as a job application. Italy's national statistic agency calculates that one in five young people in the country is either unemployed or not studying. That makes over two million people.So with many unable to find long-term work – and some not wanting a job at all – the statistics are quite grim. To such an extent Italy's youth has been dubbed the lost generation – a thing totally incomprehensible to their elders.Signor Leonardo spent his whole life working at a post office. Now in retirement, he says that back in his day it was much easier to find a job and thinks the current situation is absurd. "Youth is what life is there for. It doesn't matter why they don't want to work. What's important is that the government has to do something to provide work and make them interested," Signor Leonardo told RT. Italy's Central Bank insists the entire economy is in need of a major legislative overhaul, especially since the young Italians who do get work are earning proportionately less than those during the 1980s – and production output is in decline.For one of the world's top eight industrialized nations, the last thing it needs is a future generation that is floundering while trying to find a job – or dropping out altogether.
You can share this story on social media: