Cash-strapped Italy to rent historic monuments to raise funds amid crisis
Published time: 12 Apr, 2013 10:07
Edited time: 12 Apr, 2013 12:26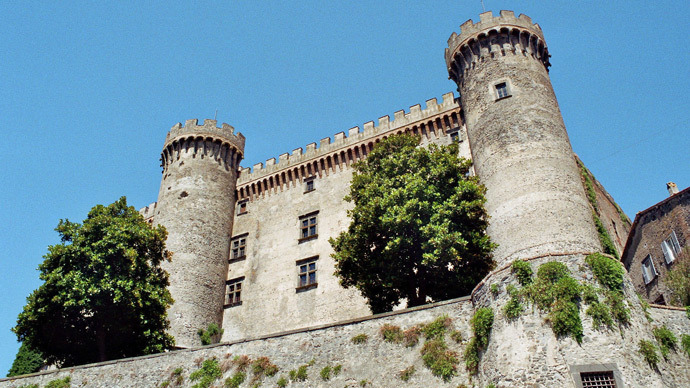 Italy plans to rent out its cultural heritage to the highest bidder in an effort to pay off some of its trillion-euro debt. The government initiative will hand over castles and monasteries to luxury hotel chains for development as niche resorts.
Italian state property firm L'Agenzia del Demanio has already put forward 63 properties that will be leased to private companies for development. Of the heritage sites up for auction, 28 are already in the start-up phase.

These heritage sites include renowned monasteries, churches, castles and even prisons.

"We will put out the tender notices by the end of the year," Stefano Scalera, the director of the agency said during the launch of the project in Rome. Leasing prices have yet to be negotiated for the historic properties.

Currently, the leases are planned to run for 50 years; if the program is successful, it may be expanded to include almost 1,000 more Italian heritage sites.

The initiative, dubbed 'Valore Paese-Dimore,' was presented in Rome on Wednesday, and is styled as a program that will revitalize the Italian tourist industry as the economic crisis continues to escalate in the country.
"It is a project to promote the effective management of Italian cultural heritage which includes properties that are rarely used or have fallen into disuse," L'Agenzia del Demanio said. In addition, it noted that some of the sites that have fallen into disrepair will receive regular maintenance under the leasing program.
The spiraling eurozone economic crisis has hit Italy's tourist industry hard: Tourism accounts for over 9 percent of the nation's GDP, and Rome is hoping this scheme will make a dent in its €1.9 trillion debt.

"For 30 years everyone has been saying that tourism is fundamental for Italy, but during those 30 years we have been overtaken by other countries," Domenico Arcuri from Invitalia, the company financing the project, said to the Independent.

"We plan to reverse that trend and to make use of these heritage buildings, which have an immense value," he added.
Italy's unemployment rate currently stands at 11.6 percent, up dramatically from 7 percent in 2009. Parliamentary elections will be held in May when current President Giorgio Napolitano's term ends, potentially breaking the political deadlock in Italy's government.