Austerity budget gets green light from Italian Senate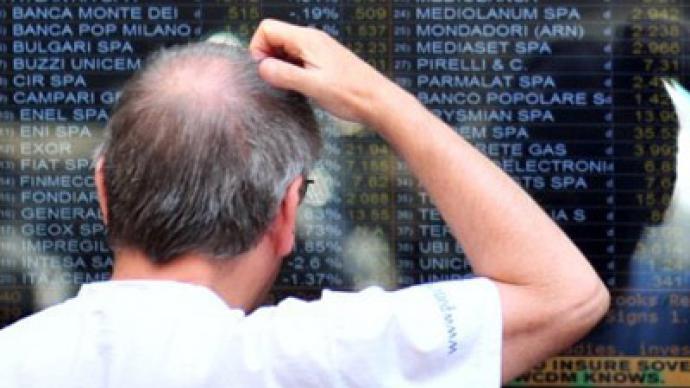 Italy is the latest focal point in the ongoing saga of the Eurozone debt crisis. Now, the Senate, the upper house of the Italian parliament, has approved an austerity package intended to save the country some 47 billion euros over three years.
Higher hospital fees, cuts in government' spending and a freeze on public sector wages are all features of the deficit-reduction package.The four-year austerity program, due to start this year, was approved on Thursday by 161 votes for and 135 against. Finance minister Giulio Tremonti told the Senate that the austerity package contains 16 measures to prompt growth, with a one-year extension of the freeze on public sector wages and hiring being among them."Politics cannot make any more mistakes," said Tremonti. "Just as on the Titanic, not even first-class passengers can save themselves."The next step for the cuts package to come into force is a lower-house vote on Friday evening. The decision to fall back upon belt-tightening measures comes as Italy balances on the edge of becoming the fourth EU country to require a bailout. Italy has a 1.88-trillion-euro debt, which is among the highest in the eurozone at nearly 120 per cent of GDP and is continuing to rise.
The adopted austerity package may reassure the markets in the short term, but later it could push Italy into a recession, says Marco Pietropoli, a financial adviser for RM Wealth Management. He doubts it will be easy to implement the austerity measures as such."Dismantling the massive spending the government does is not necessarily as straightforward," the adviser explained. "There are certain rules within the EU about looking after people who are unemployed and housing people. You can't just throw people out in the street. Bigger cuts can be made in things like public-sector pensions and perhaps state pensions. But there might be significant objections by the Italian people."Pietropoli believes the Eurozone countries have been living beyond their means. The adviser expects the bailed-out countries such as Greece or Ireland will eventually default on their debts.
The new budget, although appearing to be very necessary, will be a problem for Italy, believes writer and editor Patrick Young."Mister Berlusconi, the prime minister of Italy, is determined to push back the cuts, so they won't take effect until 2013. That's a long way away. You look at the way how much the world is moving at the moment and you will see that the whole problem is that we are facing a contagion," the writer told RT. All the European governments have huge debts today, observed Patrick Young, as all the large economies along with most of the small ones have already borrowed too much money. "This is a fundamental debt crisis across the whole eurozone," said the writer, adding that any possible shock could now take place.
You can share this story on social media: