Italian police arrest 15 alleged terrorists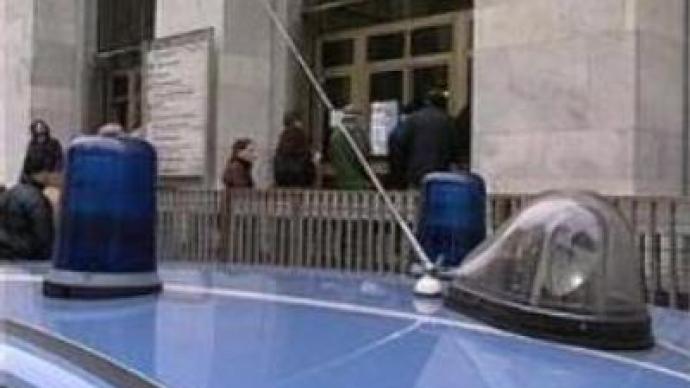 Italian police have arrested 15 people suspected of plotting terrorist attacks across the country. Milan prosecutors said the group belonged to the Red Brigades-style terror organisation and was planning a series of kidnappings.
A house in Milan, owned by former Prime Minister Silvio Berlusconi and his Mediaset broadcasting company, were said to be among the targets.The Italian Interior Minister, Giuliano Amato, said the group was "structured and highly dangerous", and not the last of the country's extreme left-wing domestic terrorists.The original Red Brigades perpetrated numerous violent crimes in Italy in the 70s and 80s, including the kidnap and murder of ex-Prime Minister Aldo Moro in 1978.
You can share this story on social media: