ISS wishes happy New Year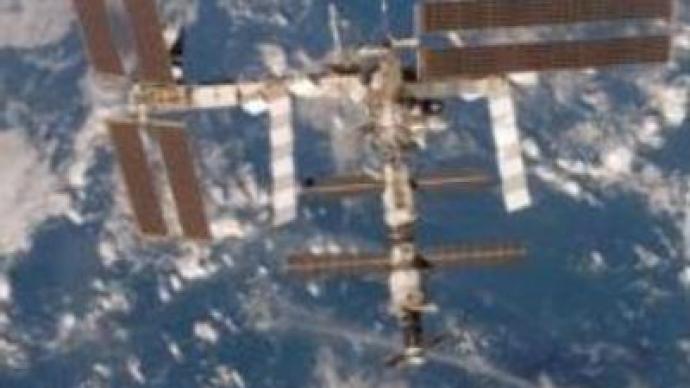 The 14 crew of the ISS, Americans Sunita "Suni" Williams and Michael Lopez-Alegria, as well as Russian Mikhail Tyurin, are wishing everyone on the planet a Happy New Year.
The ISS revolves around the Earth 16 times a day, so the cosmonauts will get to celebrate 16 New Year's eves. Christmas and New Year's gifts were delivered to the ISS crew by the Discovery space shuttle on December 12. Williams arrived on the same shuttle flight. He's on a six month stint on the orbiting out-post. This is his first time in space.Commander Michael Lopez-Alegria and Flight Engineer Mikhail Tyurin have been on the ISS since September. They'll be relieved by the next crew, due in March 2007. During the previous video linkup on Thursday, they showed how they filled the ISS with Christmas decorations. They also said they'd celebrate New Year twice. The first time when the clock strikes midnight in Moscow, and then when the fireworks go off in Time Square in New York. 2007 could usher in a new era in the construction of the ISS. Other countries are expected to join the U.S., Russia and Canada in building the orbiting laboratory on the space station.
You can share this story on social media: