Spilt coffee and sleepless nights: Cosmonaut details ISS life as new mission begins
The Russian Soyuz TMA-09M crew has safely arrived at the ISS to join three others already on-board. Earlier, RT got the scoop on life in zero gravity from Commander Fyodor Yurchikhin.
At 20:31 GMT, the space travelers blasted off from the same spot used by Yuri Gagarin at the dawn of the space age, heading to the International Space Station. The new crew includes Commander Yurchikhin, NASA astronaut Karen Nyberg and European Space Agency astronaut Luca Parmitano who are set to begin work as part of Expedition 36.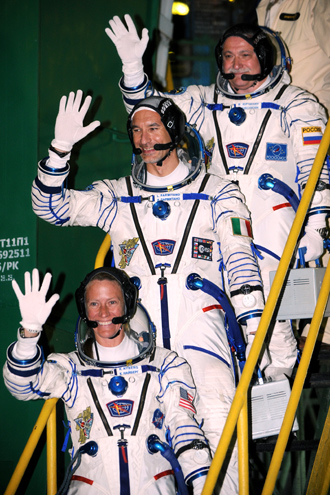 For Yurchikhin this is his fourth space flight. An experienced cosmonaut with a total 370 days in space, he still maintains that the toughest part about spending months in space is being separated from his family.
"It's not the physical fatigue that dominates, but homesickness. Here you are sitting in the cabin with Moscow at the side - and it is always at the side, in the North. You're looking at the clock, you know that family is down there drinking tea, and you are not," he says.
During a conversation with mission control broadcast worldwide, Yurchikhin recalls that the first time he was in space he was given a chance to talk to his wife.

"I literally shouted to her that she is my biggest treasure in the world. Is that not crazy?" he recalls.
This time he is leaving his family for nearly half a year. He has a packed schedule ahead of him.
Along with his colleagues, Yurchikhin will make three spacewalks to work on the exterior of the platform, repair the thermoregulation system of the functional cargo block, and carry out a number of scientific experiments. His first walk is planned for June. The crew is also tasked to meet multiple cargo ships carrying supplies.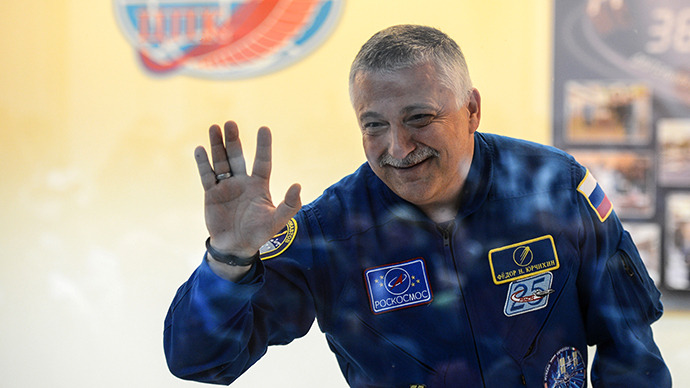 Yurchikhin notes that in his free time he plans to enjoy evenings with his international colleagues and, of course, sleep. But even with such a schedule he stresses that it is hard to sleep whilst on board the ISS.
"You create the illusion of support – set your head against something, and that's it, you can sleep, you even roll from side to side, though, you still are hanging in the air, but it seems like you are lying, all an Illusion," he says. Without such point, "the body automatically takes a fetal sleeping position, and you wake up immediately".
Sleep is not the only inconvenience, the cosmonaut says. Even drinking coffee can sometimes be difficult.  "But I would like just to put a cup on a table so that it does not fly around," he says. "And then I think that I'll come home and will put a cup on a table."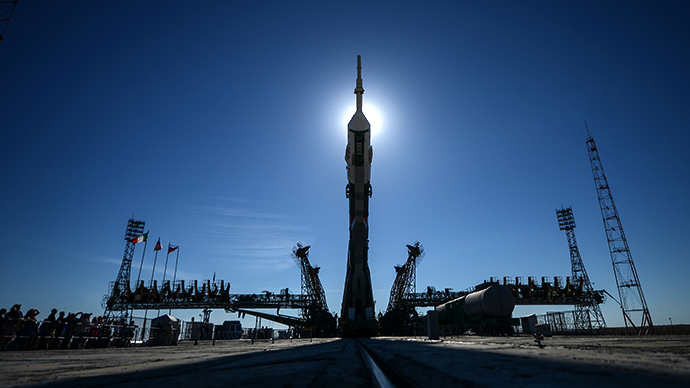 Flying aboard a Soyuz rocket is nothing new for Yurchikhin, but it will be a new experience for his colleagues Nyberg and Parmitano. The latter is the youngest of the three. Thirty-six year old Parmitano is a former fighter pilot and the European Space Agency's (ESA) newest astronaut. He was selected for training just four years ago.
Nyberg, the wife of astronaut Douglas Hurley and a mother of three, is going to see the ISS for the second time. In 2008 she visited the station during a 14-day shuttle flight, but says she does not remember a lot of that mission and is very excited to live there again. She also holds a PhD in mechanical engineering.
The three will stay on the station until November and will be joining three other astronauts already aboard the ISS - Russians Pavel Vinogradov and Aleksandr Misurkin, and American Chris Cassidy.