ISS on the agenda of space summit in Paris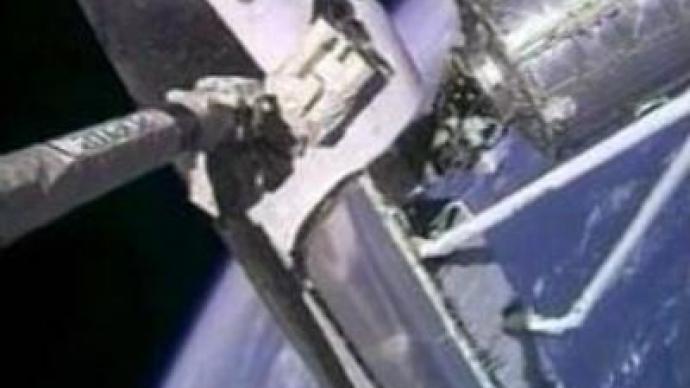 Space experts from around the world are meeting at the European Space Headquarters in Paris on Tuesday. The meeting will focus on the immediate and long-term progress and future of the International Space Station.
The five heads of the agencies involved in the project – the European Space Agency, Russia's Roskosmos, the U.S. NASA, Japan's JAXA and the Canadian Space Agency—are expected to review the ISS programme and look at possible follow-on activities. Since the first expedition in the year 2000 there has been constant presence at the ISS. The cosmonauts now tend to stay for 6 months in space, conducting experiments on how the human body deals with spending long periods of time in zero gravity. Thus the ISS is now a huge laboratory considered as a stepping stone to go further out into space. However, the station is still under construction. According to the ESA's estimates, the construction will ultimately cost around $US100 BLN. When completed, the ISS will weigh about 455 tones, with the covering area around the size of a football pitch. The ISS programme is one of the biggest scientific and technological projects ever, therefore funding appears as the major issue, which will also be on the meeting's agenda. There's a concern that NASA might start investing less money in the ISS as the U.S. intends to concentrate more on Luna projects. The heads of the agencies will also discuss overall practical issues.
You can share this story on social media: