Adorable piglet goes to ISS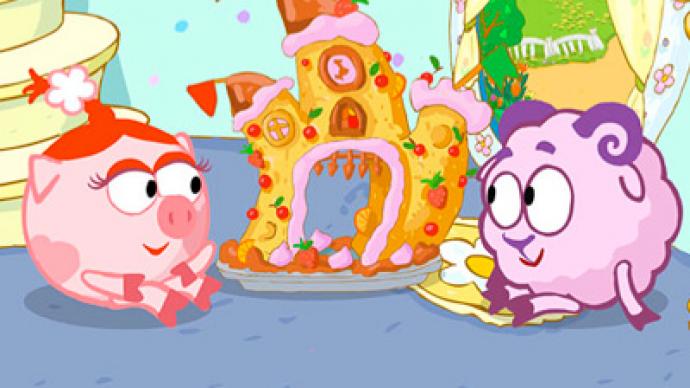 The new mascot for a long-term expedition to ISS will be a character from the popular Russian animation series for kids "Smeshariki."
­An adorable piglet girl named Nyusha, who strives to grow up faster, was chosen as the mascot. She thinks herself a true beauty, pays a lot of attention to grooming and fashion. She is all for being the center of attention, which, as it seems, worked out quite well for her.

Russian cosmonaut Sergei Volkov said that his son gave him the toy to use as an indicator of zero gravity. The funny cartoon character was dubbed the "guardian angel" of the Soyuz-TMA-02M crew, which also includes NASA astronaut Michael Fossum and Japanese Space Agency (JAXA) astronaut Satoshi Furukawa.

The launch of the expedition to the ISS is scheduled for June 8 from the Baikonur Cosmodrome.

The interdepartmental commission officially approved on May 16 the qualification examinations taken by the main crew and backup crew of the new expedition to the International Space Station (ISS).

The main crew of ISS Expedition 28/29 is scheduled to work for about six months on the station. The main task of their mission is to conduct the second test flight of the Soyuz TMA-02M digital series spacecraft. Then the Soyuz will most likely remain onboard the space station for the Expedition 28 increment to serve as an emergency escape vehicle.

Soyuz TMA-02M will be the 110th flight of a Soyuz spacecraft; the first flight was launched in 1967.