Stuck in the sky: ISS crew's return to Earth delayed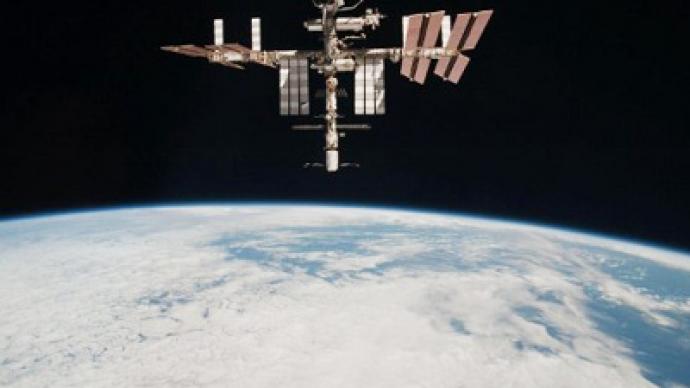 The International Space Station crew will spend some 45 extra days in orbit after a space flight schedule was shifted. The next launch had to be delayed after a Soyuz capsule failed factory tests.
The replacement for the ISS crew will now not travel to the station until mid-May, the head of the unmanned space exploration department at Roscosmos said on Thursday.
"The launch of the Soyuz-TMA-04M spacecraft carrying the Expedition 31/31 members is scheduled for May 15, while the landing of the Soyuz-TMA-22 with the Expedition 29/30 members will be on April 30," Aleksey Krasnov announced.
He insisted that the delay would not extend the mission unduly. The current expedition was started two months later than scheduled to allow extra safety tests to be carried out following the crash of a Progress freighter last August. Therefore the extra 45 days in orbit will simply make the mission roughly the same length as a number of previous ones.
The decision to delay the next Soyuz launch was taken together with NASA and other partners in the ISS program, the Russian official said.
It came after the return capsule of the Soyuz-TMA-04M failed a factory test. The capsule cracked during an airtightness test, making it unfit for a space flight, a source told Interfax news agency.
The failure was either due to a manufacturing defect or excessive pressure applied during the test. An investigation into the cause of the setback is currently underway.
Roscosmos decided to use the Soyuz-TMA-05M in the place of the failed vehicle. The spacecraft was renamed 04M accordingly.
A launch date for the new Soyuz-TMA-05M, the successor to the new Soyuz-TMA-04M, has yet to be set, Krasnov said. It will follow the launch of a Japanese HTV freighter and is expected in mid-July.
The initial plan was to use undamaged parts of the spacecraft and the descent capsule from another one. But engineers decided it would be too risky and time consuming, because the 05M's design was slightly altered as compared to the 04M, industry insiders said.
You can share this story on social media: