Israeli settlements continue in occupied territories despite UN scolding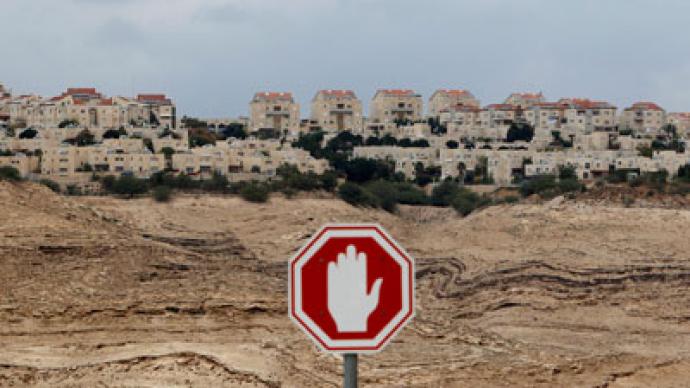 Despite a chorus of international condemnation and Palestinian threats to go to the International Criminal Court, Israel has pressed forward with its plans to build new settlements in the occupied West Bank.
On Wednesday, an Israeli planning committee approved the construction of 2,612 houses as the first stage in a new, 4,000-home settlement in East Jerusalem – the first to be built since 1997. In addition, Israel has announced tenders for the construction of some 1,000 new homes across the West Bank.It comes soon after Israel's Interior Ministry approved the construction of another 1,500 houses on territories in Jerusalem that do not legally belong to Israel.Every member of the United Nations Security Council – except for the United States – criticized Tel Aviv for its plans during a monthly briefing on the Middle East Wednesday.Speaking on behalf of the eight council members, India's UN ambassador criticized Israel's settlement activities as "the foremost obstacle to peace." Russian envoy Vitaly Churkin added that Israel's recent activity "puts in question" the possibility of a two-state solution, while UN Secretary General Ban Ki-moon called on Israel to "refrain from continuing on this dangerous path."However, Israeli Prime Minister Benjamin Netanyahu showed no signs of deferring to international law and backing down with his construction plans in what he referred to as "Israel's capital." "All Israeli governments have built in Jerusalem," he said. "We're not going to change that," he added, in defiance of the international community – which recognizes Tel Aviv as the Israeli capital. The construction of thousands of new settlements was authorized by Netanyahu in response to the UN General Assembly's recognition of Palestine as a non-member observer state, which some observers say could grant Palestine an opportunity to appeal to the International Criminal Court over Israel's decades of well-documented human rights violations.However, after the winning observer state status President Mahmoud Abbas said that while Palestine will not immediately file a complaint to the ICC, the recent developments have accelerated such plans."The intensification of settlement activity and all the Israeli actions, from killings to arrests, are pushing us to accelerate our recourse to the International Criminal Court," Mohammed Shtayyeh, a senior Palestinian negotiator, told the AFP. Shtayyeh added that the decisions are the "death announcement for the two-state solution."Despite strong international advocacy for a two-state solution for Israel and Palestine, peace talks between the states have been frozen for over four years – largely because of the settlement issue. The Palestinians refuse to return to the negotiating table unless Israel stops pushing its people out of the West Bank and East Jerusalem.