Israeli president to face impeachment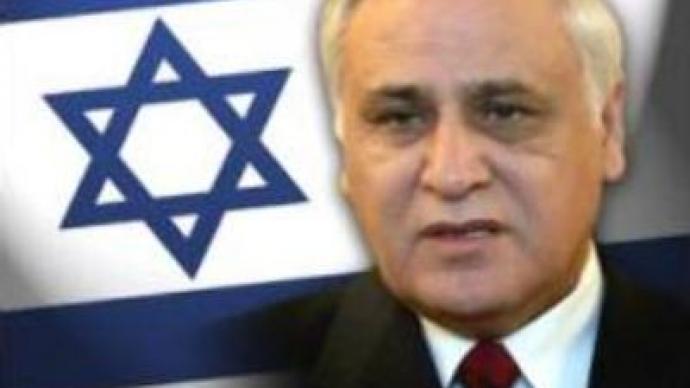 The Israeli parliament is deciding whether to allow the country's president to be temporarily removed from office. Moshe Katsav made the request after being accused of sexual assaults and abuse of power, which he denies.
As the pressure grows to resign, President Moshe Katsav spoke out against accusations of sexual offences calling them "poisonous, horrible lies", though admitting he has asked parliament for a leave of absence.Prime Minister Ehud Olmert, himself under investigation for alleged corruption, which he also denies, says he is in no doubt Mr Katsav should step down, claiming that
"under these circumstances there is no question in my heart that the President cannot continue, and fulfil his position and he would have to leave."
But Mr Katsav has vowed not to give in to what he calls blackmail and a "McCarthy" type witch-hunt against him, stating his intention to fight to the end. He condemned the Israeli media saying it's been spreading libellous and defamatory lies aided by the police.
"It hurt you that I was democratically elected six and a half years ago and you wrote in banner headlines 'it's the end of Zionism!' I should be embarrassed? You have to be embarrassed for writing such a thing about me, who was democratically elected,"
he exclaimed.It was on Tuesday that Israel's Attorney General warned Moshe Katsav he may be indicted on suspicion of raping a former staff member, as well as sexual offences against a further 3 female employees.Israeli law states a president cannot be tried while in office, but with Mr Katsav's term due to end in July, parliament has the right to impeach him, if it sees fit, before this time.Parliament speaker, Dalia Itzik, would be stepping into his shoes for the interim period.
You can share this story on social media: