Israeli PM and Palestinian President meeting ends with little progress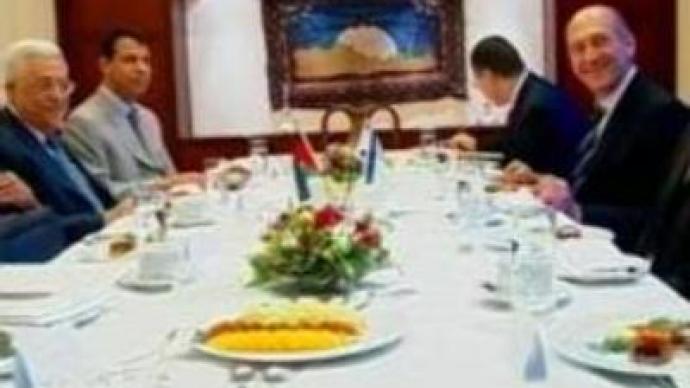 A meeting between Israeli Prime Minister Ehud Olmert and the Palestinian President Mahmoud Abbas has ended with little progress towards negotiating a peace deal between the two countries.
Ehud Olmert, and Mahmoud Abbas met in Jerusalem for their second summit in a month, to discuss peace negotiations between the two countries.Before that, Mr Olmert vowed to boycott the unity government that Mr Abbas is forming with Hamas, unless it recognises Israel, renounces violence and accepts interim peace deals.For its part, a Palestinian coalition agreement, which ended weeks of fighting between Hamas and Abbas's Fatah faction, includes a promise to respect previous negotiations between Israel and Palestine.However, it does not commit the incoming government to recognise Israel and stop violence, though it is these conditions that are crucial to the return of the Western aid to the Palestinian Authority. This aid was cut off when Hamas came to power.Meantime, the Palestinian Prime Minister, Ismail Haniyeh, said the new administration could be announced as early as Monday.As for today, scepticism that some experts expressed concerning the possible outcome of this meeting, has proven to be more than reasonable. Mitchell Barak, a leading political analyst in Jerusalem, said it was unlikely the meeting would end in any concrete results.
"This kind of ongoing meetings and consultations between the two leaders is a good thing. However, I do not think anything is going to come out of it, because I do not think there is any real agenda going into this summit. I think Israel has been trapped a number of times by withdrawing from land, by making concessions before their goods or services have actually been delivered. Let's first make peace with each other, and then we can talk about concessions; I think that is the best way to do it,"
stressed Mr Barak.
You can share this story on social media: