Israeli offensive in Gaza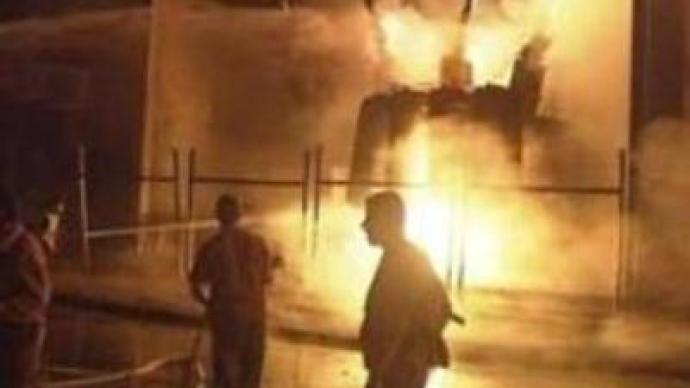 Israeli forces have launched a ground offensive in Gaza, responding to the seizure of a 19-year-old Israeli soldier by Palestinian militants on Sunday. The military sent tanks, troops and aircraft across the border.
They entered south
Gaza
from Kerem Shalom and have taken up positions in two locations east of the town of
Rafah
.Aircraft bombed three bridges and a power plant, cutting off electricity to most of the territory. There were no reports of casualties.Army spokesmen said the bridge attacks were designed to prevent the captured soldier from being transferred through
Gaza
, or moved into
Egypt
.This is the first large-scale incursion by
Israel
since it pulled troops and settlers out of
Gaza
in August last year.
You can share this story on social media: