Israeli Deputy PM joins latest Mid East peace talks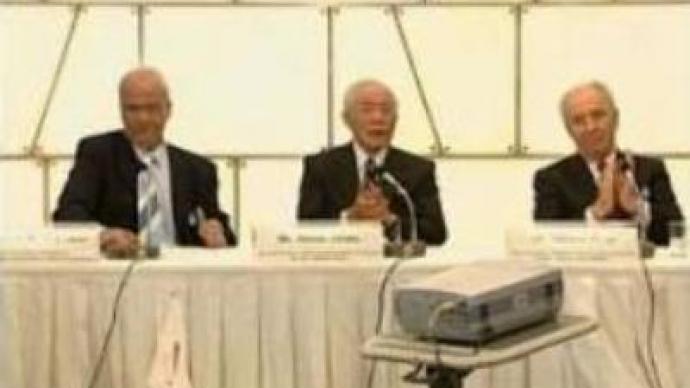 Israeli Deputy PM Shimon Peres is in Tokyo for a four-way meeting aimed at re-starting the stalled Middle East peace talks. The "confidence-building" conference will be attended by Jordan, Japan and Palestinian representatives.
The goal of the meeting is to fast track the negotiations back to where they last came to a jittery halt, when Israel rejected a Saudi proposed plan for the region.However, now leaders are showing renewed interest as death tolls rise and the international community's becoming frustrated.Furthermore, Japan, as facilitator, has pledged assistance and committed to help build a development project in the West Bank.It is hoped a summit in Saudi Arabia at the end of March will revive the 2002 proposal. Meanwhile, the Saudi proposal calls for the establishment of an independent Palestinian state.In exchange, Israel would receive full diplomatic recognition from the Arab world.
"If you look backward, there was a progress. If you look forward, there is still work to be done,"
stressed Mr Peres.
You can share this story on social media: